Adelaide Hills Wine region
The Adelaide Hills Wine Region is cooler than other South Australian wine regions and hence has a different mixture of favoured grape varieties.

This region is part of the Mt Lofty Ranges on the eastern side of the City of Adelaide. It is bounded by the Eden Valley and Barossa Valley wine regions to the north and the McLaren Vale Wine Region to the south.
The undulating topography of the Adelaide Hills generates a wide range of microclimates but the region is generally cooler and moister than Adelaide and the coastal plain.
There are three informal subregions, Gumeracha, Lenswood and Piccadilly Valley, but even this finer classification does not do justice the complex topography.  Each individual site seems to have its own combination of soil, altitude and aspect influencing the quality of the grapes.

Many wineries are using the cooler environment to grow early maturing traditional varieties such as Chardonnay, Sauvignon Blanc, Pinot Noir and Pinot Gris.  

In recent years the trend to alternative varieties has really taken off in these hills.  A range of Italian varieties such as Sangiovese, Prosecco, Montepulciano and especially Nebbiolo are becoming more prevalent.
But the most dramatic change has been the appearance of Austrian wine grape varieties.

Hahndorf Hill is spearheading the effort to use Austrian wine varieties such as Blaufrankisch, Gruner Veltliner, and Zweigelt. As list shows below the region has embraced Gruner Veltliner, which was first produced in this region in 2010.
More about Gruner Veltliner here
Adelaide Hills Producers and wine Varieties
The list below is of the wineries in the region and the alternative varieties that they are using.
There is an inherent difficulty in compiling this list. Many wineries in the region use grapes grown in neighbouring warmer areas as well as their locally grown grapes. Conversely, wineries outside the region often use  Adelaide Hills grown grapes.  This interregional transport occurs in most wine growing areas of Australia but it is especially common here where cool and warm regions are separated by just a few kilometres.
Almondcart Grenache Gris
Amadio Aglianico, Arneis, Barbera, Lagrein, Montepulciano, Prosecco, Sagrantino, Sangiovese, Tempranillo
Aramis Vineyards Gruner Veltliner
Arrivo Nebbiolo
Artis Gruner Veltliner
Artwine Albarino, Gruner Veltliner, Montepulciano, Prosecco
Atwills Wine Gruner Veltliner, Touriga
Barristers Block Tempranillo
Between the Vines Tempranillo
Bird in Hand Arneis, Gruner Veltliner, Montepulciano, Nero d'Avola, Tempranillo
BK Wines Gewurztraminer, Gruner Veltliner, Savagnin, Tannat
Blackets Gewurztraminer
Bowe Lees Nebbiolo, Tannat
Brackenwood Barbera, Gamay
By Jingo Grillo, Gruner Veltliner, Montepulciano, Negroamaro, Nero d'Avola, Zinfandel
Catlin Wines Gruner Veltliner, Montepulciano, Pinot Blanc
Chain of Ponds Barbera, Nebbiolo, Sangiovese
Cloudbreak Wines Gruner Veltliner, Montepulciano, Pinot Blanc
Collins and Co Wines Arneis
Coulter Wines Barbera, Sangiovese
CRFT Gewurztraminer, Gruner Veltliner
Deviation Road Gruner Veltliner
Elderslie Pinot Blanc
Eloper Tempranillo
Gestalt Wines Chenin Blanc, Gewurztraminer, Malbec, Petit Manseng, Savagnin, Tannat
Golding Gamay, Savagnin
Guthrie Wines Gruner Veltliner
Hahndorf Hill Blaufrankisch, Gruner Veltliner, Sankt Laurent, Trollinger, Zweigelt
Honey Moon Vineyard Marsanne, Tempranillo
Howard Vineyard Cabernet Franc, Gruner Veltliner
Jericho Fiano, Tempranillo, Touriga
K1 by Geoff Hardy Arneis, Fiano, Gewurztraminer, Gruner Veltliner, Tempranillo
La Bise Arneis, Nero d'Avola, Sangiovese, Tempranillo
La Linea Mencia, Tempranillo
La Prova Aglianico, Barbera, Dolcetto, Fiano, Lagrein, Montepulciano, Nebbiolo, Nero d'Avola, Pinot Bianco, Prosecco, Sangiovese, Zinfandel
Lambrook Nebbiolo
Landhaus Estate Arneis, Barbera, Gruner Veltliner, Malbec, Moscato, Savagnin, Tempranillo
Lobethal Road Wines Graciano, Roussanne, Tempranillo
Longview Vineyard Barbera, Gruner Veltliner, Nebbiolo
Main and Cherry Fiano, Grillo, Gruner Veltliner, Inzolia, Tempranillo, Sangiovese
Monkey Business Fiano, Graciano, Gruner Veltliner
Mordrelle Malbec
Mt Bera Blaufrankisch, Gruner Veltliner, Tempranillo, Zweigelt
Nepenthe Arneis, Gruner Veltliner, Tempranillo, Zinfandel
New Era Montepulciano, Sangiovese, Tempranillo, Touriga
Ngeringa Aglianico, Nebbiolo, Sangiovese, Tempranillo
Niccolo Prosecco
Nova Vita Wines Gruner Veltliner, Sangiovese
Ochota Barrels Arneis, Gamay, Gewurztraminer, Sangiovese
Paracombe Wines Cabernet Franc, Gruner Veltliner, Malbec, Nebbiolo, Tempranillo
Parish Hill Wines Arneis, Brachetto, Dolcetto, Fiano, Grillo, Inzolia, Lambrusco Maestri, Nebbiolo, Negroamaro, Nero d'Avola, Pecorino, Prosecco, Verdicchio, Vermentino
Parous Estate Fiano
Perrini Estate Sangiovese
Petaluma Barbera, Malbec
Pike and Joyce Dolcetto, Gewurztraminer, Gruner Veltliner, Malbec, Nebbiolo
Precious Little Wines Gruner Veltliner, Nero d'Avola
Protero Nebbiolo
Scaffidi Estate Nebbiolo, Sangiovese
Semprevino Nebbiolo
Sew and Sew Fiano
Shaw + Smith Barbera
Shining Rock Vineyard Gruner veltliner, Sangiovese
Spider Bill Wines Chenin Blanc, Dolcetto, Nebbiolo, Nero d'Avola
Susuro Aglianico. Fiano, Montepulciano, Nero d'Avola, Sagrantino, Sangiovese, Vermentino
Ten Miles East Arneis, Carmenere, Saperavi
The Pawn Wine Company Bastardo, Gruner Veltliner, Petit Verdot, Sangiovese, Tempranillo
Tilbrook Estate Sangiovese
TK Wines Gewurztraminer
Tomich Hill Gruner Veltliner, Gewurztraminer
Top Note Vineyard Red Semillon
Totino Wines Sangiovese
Unico Zelo Barbera, Dolcetto, Fiano, Montepulciano, Nebbiolo, Nero d'Avola
Vella Wines Gamay, Pinot Blanc
View Road Wines Arneis, Sagrantino, Sangiovese
Vinterloper Touriga
Yacca Paddock Vineyards Arneis, Dolcetto, Durif, Tannat, Tempranillo
Last Update 16 Jan 2021
Some images of South Australian Wineries
Visiting the Adelaide Hills region
The boundaries of this region are virtually at the suburban fringe of Adelaide and thus can be visited as an enjoyable day trip from the city of Adelaide.
There are plenty of boutique wineries with cellar door sales, many with bars, cafes and restaurants, interspersed among other small scale artisan food outlets, historic buildings, various accommodation and restaurants.
You may wish to stay overnight in the hills, rather than returning to the city.
Vinodiversity recommends the Hotels Combined booking service to find the best deals across a range of accommodation types.  See these boutique hotels in Hahndorf for somewhere to stay.
Want to learn More About Australian Wine regions?
---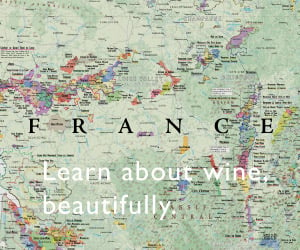 ---
Was this info what you wanted?  

Use the search box below to find more.
Before you go
Please subscribe to my newsletter...

I promise not to abuse your inbox. You will receive no more than three emails per month, most often just one, and you can unsubscribe at any time.