Barossa Valley Wine region
This is Australia's most famous wine region...
But it is reinventing itself with a wide range of new varieties.
The name was given to the area by explorer Colonel Light based on the supposed similarity of the Barossa Range to a similar range in Spain. The region is most notable for its red wines, particularly those made from Shiraz. But, as we shall see, other grape varieties, both red and white play an important role in the vineyards and wineries here.
The region generally about three hundred metres above sea level, but the altitude of many of the vineyards is much higher.
In the lower and warmer areas, red wine predominates while on the cooler higher slopes Riesling is common. In fact the Barossa abuts the Eden Valley wine region which is regarded as one of Australia's premier regions for Riesling.

The history of the region is inextricably linked to the influence of the German immigrants who were encouraged to settle in the region by local landowner George Angas. Many of these migrants were Lutherans from Silesia, who were suffering persecution in their homeland. By the 1850s viticulture was well established in the valley.
Among these migrants were Johann Gramp who planted the first vineyard of the region at Jacobs Creek in 1847 and Joseph Seppelt, whose name lives on in a famous Australian wine brand name.

Pictures from South Australian WIneries
Scroll through these images and click for details
---
Wines of the Barossa Valley
The wines of the region are dominated by reds made from either Shiraz or Cabernet, but if you are looking for a different experience then there is plenty of diversity to explore. The varietal profile of the Barossa is similar to that of the Rhone Valley, with the predominant Shiraz being supplemented by Grenache, Mourvedre, and more recently Viognier, Marsanne and Roussanne are being introduced.
But in the past decade there have been great changes with a much wider range of varieties being introduced.
Barossa Valley Producers and wine Varieties
The list below is of the wineries in the region and the alternative varieties that they are using.
The list below shows those wineries closely associated with the Barossa Valley and the alternative varieties that they are using.  In some cases wineries in this region have vineyards in neighbouring regions, especially in the Eden Valley so some of the entries below are not strictly accurate.
Alkima Red Semillon
Arete Tempranillo
Atze's Corner Wines Aglianico, Durif, Graciano, Montepulciano, Petit Verdot, Tempranillo, Vermentino
Ballycroft Durif, Montepulciano
Barossa Valley Estate Tempranillo
Blue Rock Wines Tempranillo
Bruno and George Montepulciano, Nebbiolo
Burge Family Winemakers Roussanne, Souzao, Tempranillo, Tinto Cao, Touriga, Zinfandel
Captain Barossa Durif, Petit Verdot
Charles Cimicky Durif
Charles Melton Bourboulenc, Carignan, Cinsaut, Meunier, Muscadelle, Pedro Ximenez, Piquepoul
Chateau Tanunda Marsanne, Roussanne, Zinfandel
Craft vs Science Albarino, Touriga
Curator Montepulciano
Dandelion Wines Pedro Ximenez, Roussanne
De Fazzio Wines Nero d'Avola
Dell'uva Wines  Aglianico, Albarino, Arinto, Barbera, Dolcetto, Durif, Carmenere, Fiano, Freisa, Graciano, Lagrein, Mencia, Montepulciano, Nero d'Avola, Rabosa Piave, Saperavi, Tempranillo, Touriga, Verdejo, Verdicchio, Zinfandel
Dewey Station Touriga
Diggers Bluff Alicante Bouschet
Domain Day Garganega, Lagrein, Sagrantino, Sangiovese, Saperavi
Earthworks Tempranillo
Elderton Carignan, Marsanne, Roussanne, Zinfandel
Epsilon Graciano, Montepulciano, Tempranillo
First Drop Arneis, Barbera, Montepulciano, Nebbiolo, Savagnin, Tempranillo, Trincadeira, Touriga
Fox Gordon Fiano, Nero d'Avola, Tempranillo
Frederick Stevenson Marsanne, Montepulciano, Roussanne, Sangiovese
Garden and Field Refosco, Vermentino
Gargoyle Wines Fiano, Malbec, Sangiovese, Tempranillo
Gatt Sangiovese, Tempranillo
Gibson Fiano, Graciano, Montepulciano, Nero d'Avola, Tempranillo, Vermentino
Gormesal Ggraciano, Sangiovese
Grant Burge Dolcetto, Fiano, Moscato, Nebbiolo, Ruby Cabernet
Groom Zinfandel
Gumpara Winery Vermentino
Haan Malbec, Petit Verdot
Hare's Chase Tempranillo
Hayes Family Wines Roussanne
Hemera Estate Cabernet Franc, Graciano, Marsanne, Tempranillo
Hently Farm Wines Tempranillo, Zinfandel
Hesketh Wines Arneis, Bonvedro, Montepulciano, Negroamaro, Tempranillo, Touriga
Hewitson Sangiovese,Tempranillo
Izway Wines Aglianico
jb Wines Aligote, Meunier, Taminga, Tempranillo
Jenke Vineyards Cabernet Franc
John Duval Wines Marsanne, Roussanne
Kabminye Wines Black frontignac, Carignan, Cinsaut, Durif, Kerner, Roussanne, Zinfandel
Kaesler Barbera, Dolcetto, Durif, Garganega, Malbec, Palomino, Tempranillo, Touriga
Kalleske Wines Chenin Blanc, Durif, Petit Verdot, Tempranillo, Zinfandel
Kellermeister Wines Gewurztraminer, Tempranillo
Kies Family Bastardo
Kurtz Family Vineyards Malbec
La Maschera Vermentino
Lambert Estate Tempranillo, Zinfandel
Langmeil Barbera, Friulano, Malbec, Marsanne, Montepulciano, Nebbiolo, Roussanne, Sangiovese, Savagnin, Tannat, Vermentino, Zinfandel
Lindsay Wine Estate Tempranillo
Loan Wines Alicante Bouschet
Lost Penny Durif, Montepulciano
Lou Miranda Sagrantino
Mad Dog Wines Sangiovese, Savagnin
Magpie Estate Cinsaut, Dolcetto, Gewurztraminer, Ruby Cabernet, Sangiovese, Tannat
Massena Wines Barbera, Cinsaut, Dolcetto, Durif, Graciano, Roussanne, Saperavi, Tannat, Trincadeira, Zinfandel
Michael Hall Wines Roussanne
Murray Street Vineyard Cinsaut, Marsanne, Zinfandel
Muster Wine Company Colombard, Malbec, Pedro Ximenez, Sangiovese, Tempranillo, Vermentino
Paisley Wines Fiano
Paulmara Estate Graciano, Lagrein, Montepulciano, Nero d'Avola, Sangiovese, Tempranillo, Touriga
Peter Lehmann Cabernet Franc, Chenin Blanc, Malbec, Muscadelle, Tempranillo
Pindarie Wines Fiano, Montepulciano, Sangiovese, Savagnin, Tempranillo
Pirate Cru Marsanne, Montepulciano, Petit Verdot, Roussanne, Vermentino, Zinfandel
Purple Hands Wines Aglianico, Montepulciano, Negroamaro, Pinot Blanc
Quattro Mano Tempranillo, Trincadeira, Tinto Cao, Touriga
Redheads Barbera, Fiano, Graciano, Gruner Veltliner, Malbec, Montepulciano, Nebbiolo, Sagrantino, Sangiovese
Rockford Alicante Bouschet
Roenfeldt Hill Zinfandel
Rolf Binder Durif, Gewurztraminer, Malbec, Montepulciano, Nero d'Avola, Saperavi
Rollick Fiano
Rosenvale Graciano, Negramoll, Tempranillo, Tinto Cao
Ruggabellus Cinsaut
Rusden Wines Chenin Blanc, Malbec, Zinfandel
Saltram Fiano, Montepulciano, Moscato, Petit Verdot, Savagnin, Tempranillo
Schulz Vignerons Zinfandel
Schwarz Wine Company Chenin Blanc, Grenache Blanc
Seabrook Malbec, Montepulciano
Seppeltsfield Carignan, Lagrein, Nero d'Avola, Tinto Cao, Trincadeira, Touriga
Shobbrook Wines Carignan, Cinsaut, Nebbiolo, Sangiovese
Sieber Montepulciano, Tempranillo
Slain Giant Barbera, Malbec, Petit Verdot, Tannat
Small Victories WIne Carignan, Sangiovese, Vermentino
Smallfry Wines Bastardo, Carignan, Cinsaut, Graciano, Marsanne, Muscadelle, Roussanne, Tempranillo, Trincadeira
Sons of Eden Sagrantino, Tempranillo
Sorby Adams Pinot Blanc
Spinifex Aglianico, Carignan, Cinsaut, Clairette, Grenache gris, Marsanne, Roussanne, Trebbiano, Vermentino
St Hallett Tempranillo, Touriga
Steinborner Family Vineyards Durif, Marsanne
TeAro Tempranillo
The Grapes of Ross Ruby Cabernet, Sangiovese
Thorn-Clarke Wines Graciano, Malbec, Nebbiolo
Tomfoolery Cabernet Franc, Carignan,
Torbreck Vintners Marsanne, Roussanne
Tregarthen Chenin Blanc, Fiano
Troll Creek Tempranillo
Tscharke Albarino, Graciano, Montepulciano, Savagnin, Tempranillo, Touriga, Zinfandel
Turkey Flat Vineyards Dolcetto, Marsanne, Pedro Ximenez, Roussanne
Two Hands Saperavi
Woods Crampton Bonvedro, Graciano
Yelland and Papps Barbera, Pinot Blanc, Roussanne, Vermentino, Zinfandel
align="right"> Updated 1 April 2023
Want to learn More About Australian Wine regions?
Visiting the Barossa Valley region
The Barossa Valley is easily visited on a day trip from Adelaide, but this wine region has so many wineries that you should consider at least an overnight stay.
The main towns are Lyndoch, Tanunda, Nuriootpa and Angaston. In these towns and in the many smaller villages you will find a large range of accommodation options including resorts, hotels, motels, cottages, guesthouses, caravan parks and camping grounds. The Vinodiversity Wine Hotels service will help you find the best deals on accommodation in the Barossa region.
When you are planning your Barossa Valley tour you should also make sure you try some of the regional food specialties. The local butchers and gourmet food shops will provide you with the Barossa version of some German delights. My personal favourite is the garlic mettwurst.
The region is also home to food writer and TV personality Maggie Beer, whose Farm Shop will sell you such delights as quince paste, local olives and Sangiovese verjuice.

As is fitting in such an area, there are many dining options, including restaurants at some of the wineries which will provide you with opportunities to try the local fare.
Want to Visit Barossa in Style?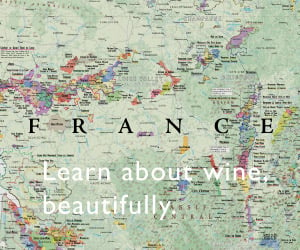 ---
Do you have a wine related business in this region?
Ask Darby for details of how you can sponsor this page.
Was this info what you wanted?  

Use the search box below to find more.