Langhorne Creek Wine Region
You should know more about this relatively unknown and under appreciated wine region south-east of Adelaide in South Australia
The odd thing about Langhorne Creek is its relative anonymity. Ask anyone about wine regions in South Australia and they will name this region well down the list, if at all. Those who have heard about it will think it is only a minor wine region.
Not so...
It is the third largest grape growing region in South Australia. A large proportion of the grapes grown here is vinified or blended and marketed elsewhere, by companies based in other wine regions.
This region is part of the Fleurieu Peninsula Group of wine regions which also includes McLaren Vale, Kangaroo Island, Southern Fleurieu and Currency Creek.
The landscape is generally flat with deep alluvial soils. Many of the vineyards here are irrigated by the flooding of the Bremer River.

The major varieties in the region are Shiraz, Cabernet Sauvignon and Chardonnay, but there are some significant plantings of less common varieties.

There are several areas of older Grenache vines that have survived the grape pulls of the 1980s, and many growers have adopted some of the new varieties. So there is plenty of wine to learn about and taste if you are looking for something different. And, as we shall see, there is the opportunity to try some unique wines here.

The area under vines has expanded rapidly over the last decades. There is also a suggestion that the area is starting to assert its identity. While there is the buzz around usually associated with a new wine region, Langhorne Creek retains a strong sense of history. Many of the growers and vignerons have family connections in the Langhorne Creek area going back several generations.

Although large amount or wine is produced here there are relatively few wineries.  Of these only a few have cellar doors open, reflecting the traditional role of the region as a grape growing region more than a wine making area. However there is growing interest and more wineries are being built, so we can expect that the wine touring infrastructure can be expected to improve.
Pictures from South Australian WIneries
Scroll through these images and click for details
Alternative varieties in the Langhorne Creek Wine Region
As is the case in most Australian wine regions the varietal mix here is dominated by traditional varieties.  But this is changing as the list below demonstrates. 
Angus Plains Estate Lagrein, Tempranillo
Ben Potts Wines Malbec
Bleasdale Cabernet Franc, Malbec, Tempranillo
Bremerton Barbera, Chenin Blanc, Fiano, Graciano, Lagrein, Malbec, Petit Verdot, Vermentino
Brothers in Arms Malbec
Casa Freschi Gewurztraminer, Malbec, Nebbiolo
Fabal Sangiovese
Gipsie Jack Dolcetto, Malbec, Petit Verdot
Hofer Family Wines Barbera, Fiano, Lagrein, Montepulciano
Kanoetree Malbec
Kimbolton Carignan, Durif, Fiano, Montepulciano, Zinfandel
Lake Breeze Malbec, Moscato, Petit Verdot, Vermentino
Next Crop Wines Barbera, Graciano, Lagrein, Malbec, Montepulciano, Nebbiolo, Pinot Blanc, Tempranillo, Sangiovese, Teroldego
Old Mill Estate Touriga
Rusticana Durif, Savagnin, Zinfandel
Smidge Wines Gruner Veltliner, Montepulciano, Nero d'Avola
Temple Bruer Chenin Blanc, Malbec, Petit Verdot, Vermentino
Zonte's Footstep Arneis, Barbera, Dolcetto, Graciano, Lagrein, Malbec, Petit Verdot, Roussanne, Sangiovese, Savagnin, Tannat, Tempranillo, Teroldego, Vermentino, Zinfandel
Updated 11 Oct 2021
Want to learn More About Australian Wine regions?
Visiting the Langhorne creeK region
This region is easily reached by car as a day trip from Adelaide. It is also close to the Princes Highway and can be reached via a short detour from Murray Bridge or Strathalbyn if you are traveling from Melbourne to Adelaide or vice versa.
There are some accommodation options at Langhorne Creek, but there are other options at nearby Victor Harbour, Goolwa, and Murray Bridge. You could also consider the small village of Milang on Lake Alexandrina.
Why not use the search box below to check out some accommodation or wine touring options.
An Offer from our online Wine Shop Partner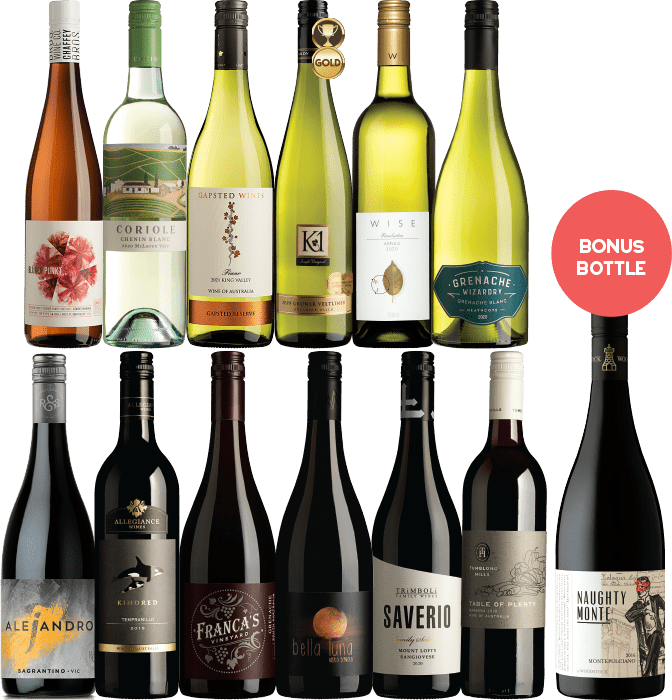 Euro Style Christmas Wines
Expand your horizons this summer - 
Six whites - 
Gewurztraminer, Fiano, Grenache Blanc, Gruner Veltliner, Arneis and Chenin Blanc.
Six reds -
Sagrantino, Montepulciano, Sangiovese, Nero d'Avola, Tempranillo, Grenache.
Together they  make up a fine survey of the major alternative wine varieties made in Australia today by some of our best winemakers across Australian regions. 
Also available as all reds and all whites dozens.
And at a great price..
---
Do you have a wine related business in this region?
Contact Darby to explore sponsoring options for this page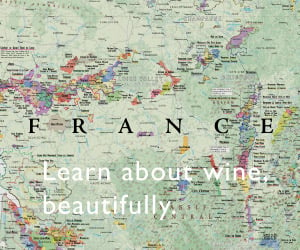 Was this info what you wanted?  

Use the search box below to find more.
Before you go
Please subscribe to my newsletter...

I promise not to abuse your inbox. You will receive no more than three emails per month, most often just one, and you can unsubscribe at any time.