Southern Fleurieu Wine Region
The Southern Fleurieu Wine Region is located immediately to the south of the more famous McLaren Vale Region, bounded by a line from Sellicks Beach to Willunga. The largest town in the region is Victor Harbour, well known as a seaside resort and as a whale watching centre.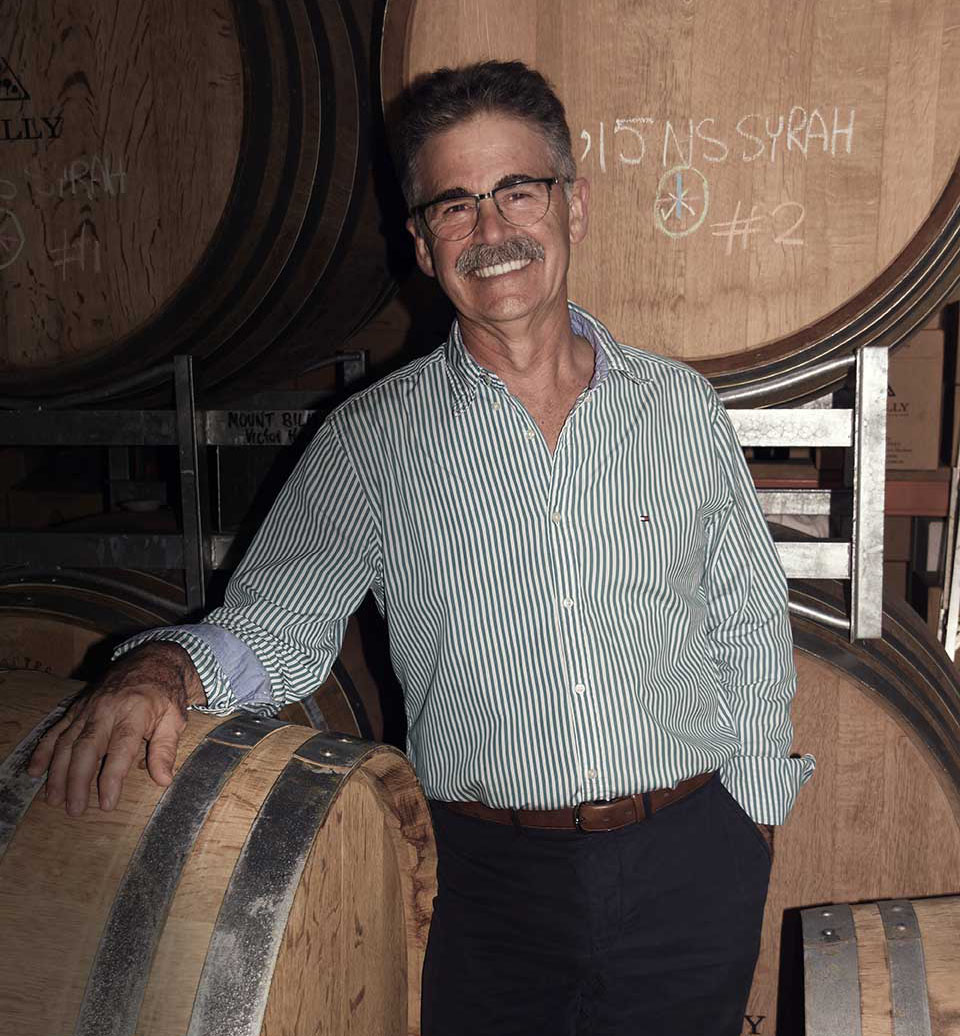 John Edwards at Mt Billy Wines in the Southern Fleurieu Region
GI Zones aNd regions
The Geographic Indications (GI) system in Australia groups Wine Regions into Zones. This leads to a source of confusion here as there is a Fleurieu Zone which includes five regions, namely Currency Creek, Kangaroo Island, Langhorne Creek, McLaren Vale, and Southern Fleurieu.

The Fleurieu Peninsula was named after the French explorer and politician Charles Pierre Claret de Fleurieu by the French explorer Nicolas Baudin as he mapped the south coast of Australia in 1802.
---
About The region
This part of the Fleurieu Peninsula is more undulating than McLaren Vale and hence there is greater range of microclimates. Vineyards tend to be smaller, seeking to exploit suitable sites among the hills and valleys.
The influence of the sea to the south and west is a moderating influence on the climate which follows the Mediterranean pattern of cool wet winters and hot dry summers. The Southern Fleurieu Region is considerably cooler than McLaren Vale.
Although there was some viticulture in the area in the nineteenth century most of the wineries now in the region are relatively new.
The Southern Fleurieu Wine region produces mainly red wines with the Australian favourites Shiraz, Cabernet Sauvignon and Merlot the principal varieties.
White wine in this region comes mainly from Chardonnay, Sauvignon blanc and Semillon, although Pinot Gris and Viognier are now used by a few growers.
Alternative Varieties in This region
There are only a few wineries in this region.  Much of the grape production is used by wineries in the adjoining McLaren Vale Region.
Minko Savagnin
Mosquito Hill Wines Pinot Blanc, Savagnin
Mt Billy Sangiovese, Tempranillo
Parri Estate Savagnin
Updated 13 April 2021
Abuzz with Alternatives
dozen Offer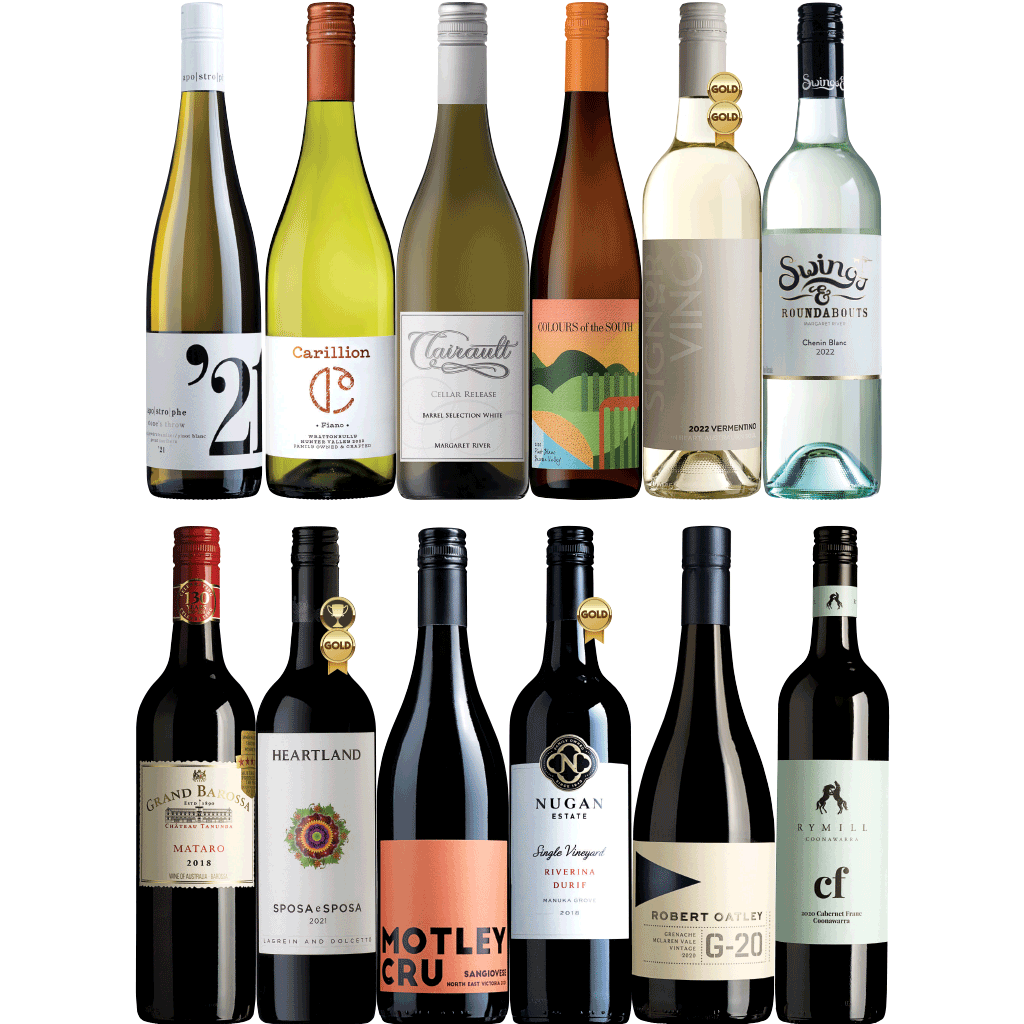 Twelve different alternative varieties and blends.
Also available as all red or all whites.
And at an affordable price.
---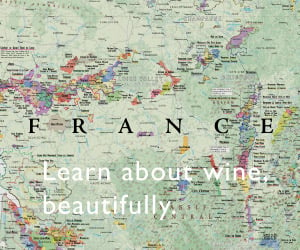 ---
Was this info what you wanted?  

Use the search box below to find more.