Riverland Wine region 
A traditional wine region shrugging off its reputation for cheapies  to produce some stunning new wines 
The Riverland Wine Region of South Australia is an irrigated region along the Murray River from the border with Victoria downstream to Blanchetown. Renmark is the major city in the region. It was established when the surrounding districts were developed for irrigation by the Chaffey Brothers.
Other towns along the Murray in this region include Berri, Loxton, Barmera, Waikerie, Morgan and Blanchetown.
Vermentino fermenting at 919 Wines in the Riverland. This variety from Southern Italy is quite suitable to the warm conditions in the Riverland.
The climate is hot and continental. Evaporation rates are very high and viticulture in this region is impossible without irrigation. Although the region is not well known it produces almost 25% of Australia's wine grapes.

It is fair to say that until recently the Riverland Region was seen mainly as emphasising quantity over quality, but recent changes in technology and attitude have lead to some interest in producing quality wines.
Since the turn of the century the varietal profile of the region has changed markedly. Although the mainstream varieties Shiraz, Cabernet Sauvignon, Merlot and Chardonnay still dominate the acreage statistics, newer varieties more suited to hot summers are increasingly important.
A quick glance at the list of producers and varieties will show the rich diversity of varieties here.
Cirami Estate Verdejo
The Riverland Wine Improvement Committee is a non-profit group which has done much to introduce and test new varieties and clones into the region.  
They sell propagating material to other growers and sell wines under the Cirami label.
Alternative varieties in the Riverland Wine region
The wineries listed below are located in the Riverland and are using the alternative varieties listed.  However a large proportion of the vintage, especially of the mainstream varieties is taken for vinification elsewhere.
A quick glance at the list of producers and varieties will show the rich diversity of varieties here.

919 Wines Riverland Durif, Graciano, Lagrein, Muscadelle, Palomino, Petit Manseng, Sangiovese, Savagnin, Tempranillo, Tinta Barroca, Tinto Cao, Touriga, Vermentino
Alejandro Riverland Alicante Bouschet, Arinto, Arneis, Bianco d'Alessandro, Carmenere, Durif, Fiano, Graciano, Lagrein, Montepulciano, Saperavi, Tempranillo, Vermentino
Angoves Winery Riverland Bianco d'Alessano, Carignan, Colombard, Doradillo, Fiano, Gewurztraminer, Lexia, Mencia, Moscato, Palomino, Petit Verdot, Rubired, Ruby Cabernet, Sylvaner, Tempranillo, Vermentino
Banrock Station Riverland Colombard, Fiano, Montepulciano, Moscato, Petit Verdot, Savagnin, Tempranillo
Bassham Wines Riverland Albarino, Alfrocheiro, Arinto, Fernao Pires, Fiano, Graciano, Lagrein, Mencia, Montepulciano, Moscato Giallo, Nero d'Avola, Petit Manseng, Prieto Picudo, Saperavi, Tinta Barroca, Verdejo, Vermentino
Cantina Abbatiello Riverland Aglianico, Fiano, Greco
Caudo Vineyard Riverland Sangiovese, Tempranillo
Cirami Estate Riverland Albarino, Durif, Fiano, Lagrein, Macabeo, Montepulciano, Sangiovese, Saperavi, Savagnin, Verdejo, Vermentino
Delinquente Wine Riverland Arinto, Bianco d'Alessano, Montepulciano, Nero d'Avola, Vermentino
Dominic Riverland Tempranillo
Grand Casino Riverland Fiano, Montepulciano
Mallee Estate Riverland Tempranillo
Mundoo Ridge Riverland Durif, Marsanne, Montepulciano, Sangiovese
Oak Works Riverland Chambourcin, Durif, Graciano, Lagrein, Montepulciano, Nebbiolo, Negramoll, Petit Manseng, Pinotage, Saperavi, Tannat, Vermentino, Zinfandel
Omersown Wines Riverland Savagnin
Prometheus Riverland Aglianico, Barbera, Montepulciano, Tinta Barocca, Vermentino
Ricca Terra Riverland Albarino, Arinto, Fiano, Greco, Grenache Blanc, Lagrein, Sangiovese, Savagnin, Tempranillo, Touriga, Trebbiano, Vermentino
Salena Estate Riverland Bianco d'Alessano, Colombard, Fiano, Graciano, Lagrein, Montepulciano, Nero d'Avola, Petit Verdot, Prosecco, Sangiovese, Tempranillo, Touriga, Vermentino
SAMU Riverland Fiano, Lagrein, Nero d'Avola
Sevens Select Riverland Tempranillo
Sixty Eight Roses Riverland Tempranillo, Vermentino
Spook Hill Wines Riverland Alicante Bouschet, Barbera, Durif, Nebbiolo, Petit Verdot, Ruby Cabernet, Saperavi, Tempranillo
Starrs Reach Riverland Durif, Fiano
Torambre Wines Riverland Ruby Cabernet
Whistling Kite Wines Riverland Mencia, Montepulciano, Petit Manseng, Petit Verdot, Vermentino
Last updated 23 Feb 2023
ORDER some of these wines from our wine merchant partner
HINT:  You can make up a mixed pack from various producers and varieties.
Bassham Nero d'Avola - another alternative variety in the Riverland Wine Region
---
An Offer from our online Wine Shop Partner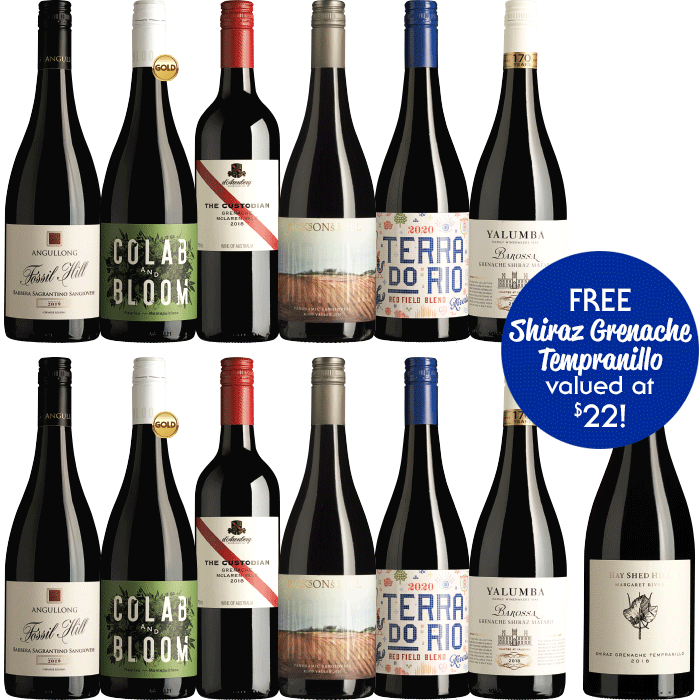 Med Red offer. Includes two bottles of each of six wines, different producers, different regions, different alternative varieties and blends. Plus a bonus bottle. All at an affordable price.
---
---
Pictures from South Australian WIneries
Scroll through these images and click for details
Visiting the riverland region
The Riverland region has a wealth of tourism infrastructure and attractions.  Many of the wineries in this region have cellar doors.  you can quickly explore the accommodation options using the search box below.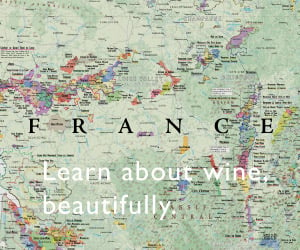 ---
Was this info what you wanted?  

Use the search box below to find more.