Geographe wine region
The Geographe Wine Region faces Geographe Bay in the Indian Ocean of the south-west coast of Western Australia. The major commercial centre is the City of Bunbury, with other major towns being the Busselton, Capel, Collie and Donnybrook.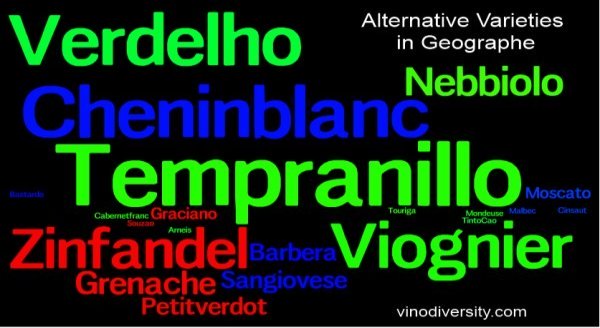 Under Australia's Geographic Indications system Geographe is an officially endorsed wine region of the South West Australia Zone.
To the north is the Peel Wine Region, to the south west is Margaret River, and to the south east, over the Darling Range is the Blackwood Valley wine region.
The unusual name for the Geographe region is worth a comment. The region takes its name from Geographe Bay which in turn is named after Le Geographe, a French ship which was a part of a scientific and geographic expedition in the early years of the 19th Century.
The climate is obviously influenced by the warm waters of the Indian Ocean. The main geographic feature of the region is the Darling Range which runs parallel to the coast and is dissected by a number of river valleys. This topography gives rise to a considerable number of soil types and microclimates, hence quite a variation in terroir.
The oldest and best known winery is Capel Vale which was established in the mid 1970s. Over the next few years other vineyards in the region were established, quite a few by larger WA wine producers who took the grapes for vinification elsewhere. Several of the grapegrowers in the region started keeping some fruit to make their own wine and thus new wineries were established. There are now over thirty wineries in the region.
Chenin blanc is a common variety throughout Western Australia and the variety is well represented in Geographe.
Angelicus Wines in this region are using Verdejo, the white variety from Rueda, Spain. It is quite distinct from the more widely planted Verdelho.  Tempranillo, Barbera and Zinfandel are the most popular of the alternative red varieties.
Alternative varieties in the Geographe wine Region
Angelicus Grenache, Mourvedre, Tempranillo, Verdejo
Bakkheia Graciano, Grenache, Mourvedre, Tempranillo
Barrecas Barbera, Malbec, Sangiovese, Zinfandel
Blackboy Ridge Estate Chenin blanc
Brookhampton Estate Grenache, Tempranillo, Viognier
Capel Vale Chenin blanc, Nebbiolo, Petit verdot, Sangiovese, Tempranillo, Verdelho, Viognier
Carlaminda Estate Chenin blanc, Nebbiolo, Tempranillo, Viognier
Ferguson Falls Winery Tempranillo, Nebbiolo
Fifth Estate Tempranillo
Geographe Wines Nebbiolo, Sangiovese, Tempranillo
Green Door Wines Fiano, Grenache, Mourvedre, Tempranillo, Verdelho
Hackersley Mondeuse, Petit verdot, Verdelho
Harris River Estate Verdelho, Viognier
Idylwild Wines Chenin blanc
Mandalay Road Durif, Moscato, Zinfandel
Mazza Bastardo, Graciano, Sousao, Tempranillo, Tinto Cao, Touriga
Myalup Wines Chenin blanc
Oakway Estate Moscato, Viognier
Pepperilly Estate Wines Grenache, Mourvedre, Viognier
Smallwater Estate Zinfandel
Talisman Wines Malbec, Zinfandel
Thomson Brook Wines Barbera, Verdelho
Vasse River Wines Tempranillo, Verdelho
Vineyard 28 Arneis, Chenin blanc, Moscato, Nebbiolo
Willow Bridge Estate Chenin blanc, Tempranillo, Viognier
Wordsworth Wines Chenin blanc, Petit verdot, Verdelho, Zinfandel
Wovenfield Tempranillo, Viognier, Verdelho
Yokain Vineyard Estate Verdelho, Zinfandel
Before you go
Please subscribe to my newsletter...

I promise not to abuse your inbox. You will receive no more than three emails per month, most often just one, and you can unsubscribe at any time.