Margaret River Wine Region
This Australian wine region is about 300 km south of Perth in Western Australia. It is justly world famous famous for the quality of its Chardonnay and its Cabernet Sauvignon wines.
But there is more for the savvy visitor to this region ...

History of the Margaret River Region
The wine region is relatively new, even by Australian standards. The first plantings took place in the 1960's.
Len Evans in his 1973 opus  Australia and New Zealand Complete Book of Wine refers to trial plantings in the region and predicts
"It remains to be seen as to how successful these areas could become."
We can safely say that the jury has decided in this case.
There are now well over one hundred wineries in the region. The best are achieving world recognition for the quality their Chardonnays and Cabernets.
Soon after the region was established Zinfandel and the old stalwarts of Western Australian white grapes - Chenin Blanc and Verdelho were comonly grown.
In more recent years Sangiovese, Tempranillo and other Mediterranean varieties have made their appearance.
Alternative varieties in the Margaret River region
Abbey Vale Chenin Blanc
Adinfern Malbec
Amato Vino Arinto, Bastardo, Carignan, Fiano, Graciano, Nebbiolo, Sangiovese, Savagnin, Tempranillo, Tannat, Teroldego
Amelia Park Malbec, Tempranillo, Touriga
Aravina Chenin Blanc, Malbec, Tempranillo, Vermentino
Arimia Petit Verdot, Zinfandel
Arlewood Estate Nebbiolo
Blind Corner Aligote, Chenin Blanc, Sangiovese
Blue Poles Vineyard Fiano, Tempranillo, Teroldego
Borello Trebbiano
Brookland Valley Malbec, Tempranillo, Touriga
Brookwood Estate Chenin Blanc
Bunkers Tempranillo
Cape Grace Wines Cabernet Franc, Chenin Blanc, Malbec, Petit Verdot
Cape Mentelle Marsanne, Roussanne, Sangiovese, Zinfandel
Cape Naturaliste Malbec
Carpe Diem Malbec, Nebbiolo, Sangiovese, Vermentino
Celestial Bay Malbec, Petit Verdot, Ruby Cabernet
Chalice Bridge Estate Savagnin
Cherabino Arneis, Counoise, Fiano, Grenache Blanc, Malbec, Mencia, Nebbiolo, Pinot Blanc, Sauvignon Gris, Tempranillo, Touriga
Churchview Estate Chenin Blanc, Malbec, Marsanne, Zinfandel
Clairault Streicker Chenin Blanc
Cloudburst Malbec
Credaro Estate Fragola, Gewurztraminer, Sangiovese
Cullen Wines Malbec, Petit Verdot
Deep Woods Estate Malbec, Nebbiolo
Della Fay Nebbiolo, Vermentino
Domaine Naturaliste Tempranillo
Dormilona Chenin Blanc, Tempranillo, Trebbiano
Driftwood Malbec, Petit Verdot
Evoi Malbec
Fermoy Estate Chenin Blanc, Nebbiolo
Fishbone Tempranillo
Flametree Chenin Blanc, Malbec
Flowstone Gewurztraminer, Savagnin, Touriga
Flying Fish Cove Barbera, Chenin Blanc, Nebbiolo, Sangiovese, Vermentino
Forester Estate Alicante Bouschet, Fer, Malbec, Petit Verdot
Fraser Gallop Malbec
Goon Tycoons Arneis, Chenin Blanc, Teroldego, Nebbiolo, Tempranillo
Grace Farm Malbec
Gralyn Estate Pedro Ximenez
Green Valley Chenin Blanc
Happs Bastardo, Cabernet Franc, Carignan, Chenin Blanc, Cinsaut, Furmint, Gamay, Graciano, Marsanne, Muscadelle, Nebbiolo, Tannat, Tinto Cao, Tempranillo, Vermentino
Hay Shed Hill Wines Cabernet Franc, Malbec, Nebbiolo, Sangiovese, Tempranillo, Vermentino
Higher Plane Fiano, Malbec
House of Cards Malbec
Howling Wolf Wines Sangiovese
Island Brook Malbec, Tempranillo
Jarvis Estate Cabernet Franc
Jilyara Malbec
Juniper Estate Fiano, Malbec, Tempranillo
Kneedeep Chenin Blanc, Malbec
L A S Vino Nebbiolo, Souzao, Tinto Cao, Touriga,
La Kooki Tempranillo
Lenton Brae Pinot Blanc
LS Merchants Malbec, Petit Verdot, Touriga, Vermentino
Marq Fiano, Gamay, Malbec, Petit Manseng, Tempranillo, Vermentino
Marri Wood Park Chenin Blanc
McHenry Hohnen Marsanne, Malbec, Petit Verdot, Roussanne, Tempranillo, Zinfandel
Morlet Petit Verdot, Zinfandel
Moss Brothers Chenin Blanc, Malbec
Mr Barval Fine Wines Marsanne, Nebbiolo
Night Harvest Alicante Bouschet
Nocturne Nebbiolo, Sangiovese
Oates Ends Tempranillo
Oates Ends Tempranillo
Palmer Wines Malbec
Peacetree Estate Tempranillo
Redgate Cabernet Franc, Chenin Blanc
Risky Business Malbec, Prosecco, Sangiovese, Tempranillo
Rockcliffe Zinfandel
Rosabrook Tempranillo
Settlers Ridge Chenin Blanc, Malbec, Sangiovese
Skigh Nebbiolo, Tempranillo
Snake and Herring Tempranillo
South by South West Chenin Blanc, Nebbiolo, Sangiovese, Tempranillo
Stella Bella Moscato, Sangiovese, Tempranillo
Swooping Magpie Cabernet Franc
Tassell Park Wines Chenin Blanc, Petit Verdot
tripe.Escariot Chenin Blanc, Malbec
Victory Point Wines Cabernet Franc, Fiano, Malbec, Petit Verdot
Watershed Wines Sangiovese, Zinfandel
Watson Family Wines Nebbiolo
Wills Domain Vineyard Scheurebe
Windows Estate Chenin Blanc, Malbec, Petit Verdot
Wines of Merritt Cabernet Franc, Chenin Blanc, Vermentino
Wise Wine Arneis, Fiano, Malbec, Verdejo
Wombat Lodge Malbec, Petit Verdot
Woodlands Malbec, Petit Verdot
Woody Nook Chenin Blanc, Graciano, Tempranillo
Xanadu Graciano, Malbec
Latitude 34 Tempranillo, Vermentino
Last Update 27 Feb 2023
---
Want to learn More About Australian Wine regions?
Pictures from WA WIneries
visiting the Margaret River region
The Margaret River region consists of an area of land bounded on three sides by the Indian Ocean and Southern Oceans.
It is about a hundred kilometres from north to south, and about thirty east-west. The major towns are Busselton in the north, Margaret River in the middle and Augusta in the south. . Much of the Indian Ocean frontage of the region is protected by National Parks.
As well as being a great wine region to tour there are plenty of other attractions in the area. There are ample opportunities for surfing, coastal and bush walking, forest drives, whale watching and other outdoor pursuits.

Two lighthouses define the region.  In the north is the Cape Naturaliste Lighthouse overlooking Geographe Bay.
In the South is the Cape Leeuwin Lighthouse marking the boundary between the Indian and Southern Oceans. Cape Leeuwin was named in honour of the Dutch ship Leeuwin which passed by in 1622. 
There are many accommodation options in the region. These range from resorts, to motels cottages and camping grounds. Many vineyards have accommodation and dining facilities.
Use the box below to find the best deals on accommodation in the region
An Offer from our online Wine Shop Partner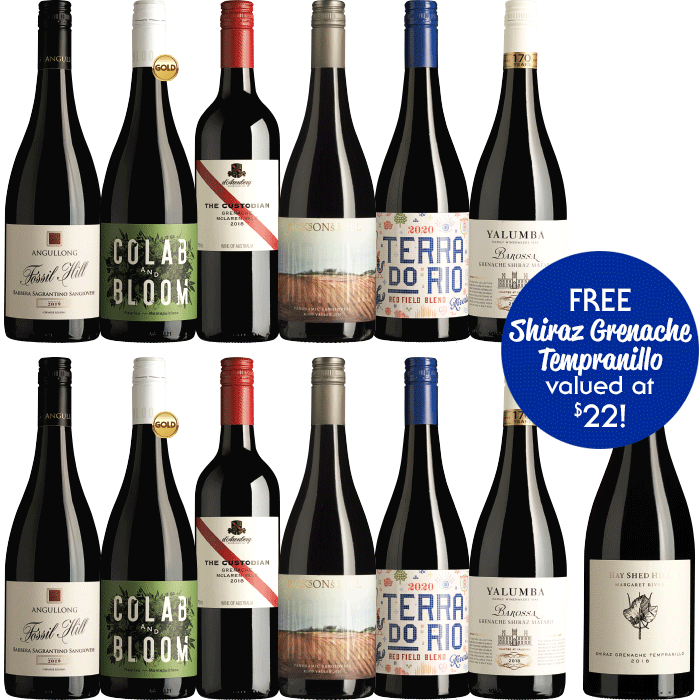 Med Red offer. Includes two bottles of each of six wines, different producers, different regions, different alternative varieties and blends. Plus a bonus bottle. All at an affordable price.
---
Back to Australian Wine Regions Index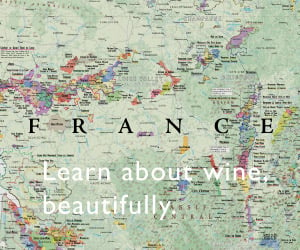 ---
Was this info what you wanted?  

Use the search box below to find more.