Upper Goulburn Wine Region
The Upper Goulburn Wine Region is one of Victoria's newest wine regions with a history stretching back just thirty or so years. It has only recently been given official recognition through the Geographic Indications scheme.
This region is rapidly establishing itself as a producer of fine wines, especially from varieties noted for their performance in cool climates.
Cortese
The
Lost Valley Winery
in the Upper Goulburn Region is the only Australian vineyard with the
Cortese
white wine variety. Cortese is best known for its role in the production of
Gavi
wines in the Piemonte of Northern Italy. Lost Valley make an impressive white wine from Cortese that has won acclaim from several wine critics.
This emerging wine region is situated to the north of Melbourne to the east of the Hume Highway. It takes its name from the Goulburn River and includes the slopes of the Victoria's High Country.
Vineyards are located at altitudes of 250m to 800m. A variety of landforms from river flats to mountain slopes combined with a diversity of underlying geology has produced a multitude of soils and microclimates. In this environment site selection is critical to successful grapegrowing and matching varieties to sites is also important.
Riesling, Gewurztraminer, Chardonnay and Pinot Noir are especially favoured by grapegrowers in cooler parts of the region, while Cabernet Sauvignon, Merlot and Shiraz play a prominent role elsewhere.
As yet only a few vineyards are using alternative varieties, this will no doubt change as more winegrowers and wineries are established. There are plenty of varieties which could thrive here.
Alternative Varieties in the Upper Goulburn Wine Region
Delatite Winery
Gewurztraminer, Malbec, Nebbiolo, Pinot gris
|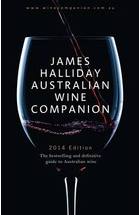 This page recently updated to include new wineries listed in
James Halliday's Wine Companion 2014
Glen Creek Wines
Nebbiolo, Pinot gris
|
Growlers Gully
Marsanne, Roussanne
|
Kinloch Wines
Meunier, Tempranillo
|
Lost Valley
Cortese, Verdelho
|
Melaleuca Grove
Marsanne
|
Philip Lobley Wines
Moscato giallo, Nebbiolo
|
Rees Miller Estate
Viognier
|
Rocky Passes Wines
Viognier
|
Ros Ritchie
Gewurztraminer, Nebbiolo, Pinot gris, Tempranillo
|
Sedona Estate
Sangiovese
|
Snobs Creek Wines
Dolcetto, Pinot gris, Roussanne, Viognier
|
Tallarook Wines
Marsanne, Mourvedre, Roussanne, Viognier
|
Terra Felix
Marsanne, Moscato, Mourvedre, Prosecco, Roussanne, Sagrantino, Viognier
|
Tulley Wells
Grenache
Visiting the Upper Goulburn Wine Regions
There is plenty to enjoy in the Upper Goulburn Wine Region. Many of the wineries have cellar door sales, a few have restaurants and accommodation in the vineyards. All are close to tourist facilities and non-wine attractions and activities.
The region can be reached within an hour or so's drive from Melbourne via the Hume Highway, exiting at Tallarook. Two more scenic routes are via the Melba Highway to Yea, or via the Maroondah Highway to Alexandra.
Other towns in the region include Bonnie Doon, Delatite, Eildon, Mansfield and Taggerty. The popular ski resort of Mount Buller lies just outside the region. In the warmer months Lake Eildon attracts visitors for boating activities, but all year round there is trout fishing, bushwalking, horse riding and beautiful scenery to enjoy.
The proximity to Melbourne makes the region a great place to visit for a day, but there are plenty of inviting accommodation options for extended stays. Visits to the region can be combined with tours of the nearby Yarra Valley, Strathbogie Ranges or Nagambie Lakes Wine Regions.
Keep in touch with Vinodiversity
Just enter your details below and you will receive an occasional newsletter letting you know all about the alternative varietal wine scene in Australia and beyond.