New England Wine Region
Where is it?

New England Wine Region is on the western, inland side of the Great Dividing Range in northern New South Wales. 
The New England Wine Region is one of the the latest regions to be officially recognised by the Australian Geographic Indicators scheme. It was declared as such in January 2008. The wineries in this region were formerly part of the larger North West Slopes Zone.
Most of the wineries are at considerable altitude, between 400 and 1000 metres. These factors mean that there is a continental climate with a bracing winter and a warm summer with cool to mild nights. Spring frosts are a hazard in some sites.
At the southern end of the region is the rural city of Tamworth and it follows the New England Highway through Uralla, Armidale, Glen Innes and Tenterfield.  Just over the border is Queensland's Granite Belt Region, with which it shares a similar climate.

The history of grape growing this region, like many other Australian wine regions is punctuated. It had some production in the nineteenth century which petered out. The modern industry dates back to the 1970s, but now the momentum seems to have picked up only this century.
Wineries In the New England Wine region
Jilly Wines Barbera, Gewurztraminer, Petit Manseng, Pinotage, Tempranillo, Tinto Cao, Touriga
Merilba Estate Gewurztraminer, Tempranillo
Reedy Creek Durif, Malbec, Prosecco
Thomas Estate Durif, Tannat
Toppers Mountain Barbera, Gewurztraminer, Nebbiolo, Petit Manseng, Pinotage, Tannat, Tempranillo, Touriga
Tynan Wines Tempranillo
Whyworry Wines Gewurztraminer, Pinotage
Zappa Wines Barbera, Tannat, Tempranillo
Updated 26 August 2021
NSW Wineries on Pinterest
Want to learn More About Australian Wine regions?
Visiting This region?
You can find the best accommodation deals with Vinodiversity's Wine Hotels finder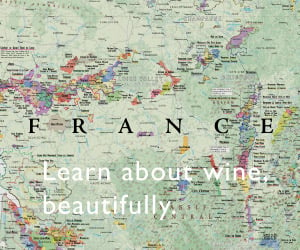 ---
Some NSw Wine regions
Was this info what you wanted?  

Use the search box below to find more.