Clare Valley Wine Region
The Clare Valley Wine Region in South Australia is located just over a hundred kilometres north of Adelaide. It stretches from Auburn in the south through the villages of Leasingham, Penwortham and Watervale and on beyond the township of Clare in the north.
Matriarch and Rogue produce a range of alternative varieties in this region, including Fiano and Vermentino
The history of this region is nearly as long as that of the nearby Barossa Region. The first vineyard, at Sevenhill, was planted by Jesuits in the 1840's and is still in production.
The Clare Valley region is really a series of north-south ridges and valleys with considerable variation in topography and microclimate. There are three unofficial sub-regions, the Polish Hill River region to the east, the Central Clare Valley, and the Skillogalee Valley to the west.

The region produces much better cool climate wines than its location and raw climatic data suggest. On paper the region looks to have a warm to hot viticultural environment.  In his book Viticulture and Environment, John Gladstones devotes considerable space to exploring the reasons why the various microclimates around Clare are much better for the production of table wines than for fortified styles.

The Clare Valley wine region is most famous for its crisp Rieslings and is now recognised, both in Australia and internationally as the premium region for dry wines from that variety. Shiraz, Cabernet Sauvignon and Malbec are used to make impressive dry red wines here as well.  As in many South Australian wine regions Grenache is used as a blending component of red wines and occasionally as a straight varietal. 

Over recent years, the Spanish variety Tempranillo as well as Sangiovese and many Italian varieties have been introduced with very promising results. 

Artwine, now based in the Adelaide Hills, are taking up the challenge of introducing new varieties with Tempranillo and Graciano from Spain and Fiano from Southern Italy.
To add to the regional diversity in 2010 Jim Barry Wines became the first Australian vineyard to establish the Greek variety Assyrtiko.

Pictures from South Australian WIneries
Scroll through these images and click for details
Alternative varieties in the CLare Valley
Note some wineries located outside the Clare Valley use grapes grown here, but are not listed. 
Atlas Wines Fiano, Tempranillo, Vermentino
Black Stump Wines Nebbiolo
Byrne Sangiovese
Claymore Carignan, Cinsaut, Malbec, Nebbiolo, Sangiovese, Tempranillo
Crabtree of Watervale Muscadelle, Tempranillo
Eldredge Malbec, Sangiovese
Erin Eyes Malbec, Sangiovese
Gaelic Cemetery Malbec
Greg Cooley Sangiovese
Grosset Aglianico, Fiano, Nero d'Avola, Petit Verdot
Hill River Estate Barbera, Sangiovese, Tempranillo
Jaeschke's Hill River Clare Estate Tempranillo
Jeanneret Wines Malbec, Moscato
Jim Barry Wines Assyrtiko, Malbec
Kirrihill Estates Arneis, Fiano, Montepulciano, Moscato, Nebbiolo, Nero d'Avola, Sangiovese, Tempranillo, Vermentino
Knappstein Wines Malbec, Sangiovese
Koerner Wines Cabernet Franc, Fer, Mammolo, Sangiovese, Vermentino
Matchbox Wines Malbec
Matriarch and Rogue Albariño, Arinto, Fernao Pires, Fiano, Lagrein, Malbec, Mencia, Montepulciano, Nero d'Avola, Pecorino, Prieto Picudo, Sangiovese, Saperavi, Shioppettino, Tempranillo, Vermentino, Zinfandel
Mercuri Estate Malbec, Sangiovese
Miss Zilm Fiano
Mitchell Gruner Veltliner, Sangiovese
Mount Horrocks Nero d'Avola
Mr Mick Tempranillo, Vermentino
Naked Run Wines Malbec
Noble Road Dolcetto, Montepulciano
O'Leary Walker Gruner Veltliner, Malbec, Pinotage, Tempranillo
Paulett Sangiovese
Pikes Albarino, Chenin Blanc, Fiano, Sangiovese, Savagnin, Tempranillo
Rabbit and Spaghetti Vermentino
Reilly's Wines Sangiovese, Tempranillo
Robertson of Clare Malbec, Petit Verdot
Sevenhill Wines Barbera, Chenin Blanc, Gewurztraminer, Malbec, Muscadelle, Pedro Ximenez, Ruby Cabernet, Touriga
Shut the Gate Fiano, Negroamaro, Tempranillo
Skillogalee Cabernet Franc, Gewurztraminer, Malbec
Steve Wiblin's Erin Eyes Malbec, Sangiovese
Stone Bridge Wines Malbec, Sangiovese
Sussex Squire Malbec, Sangiovese
Taylors Fiano, Gewurztraminer, Montepulciano, Nero d'Avola, Tempranillo, Vermentino
Tim Adams Fiano, Malbec Tempranillo, Zinfandel
Tim Gramp Tempranillo
Trelawney Sangiovese, Tempranillo
Vanguardist Sangiovese, Tempranillo, Verdejo
Wendouree Malbec
Wilson Vineyard Gewurztraminer, Tempranillo, Zinfandel
Wines by KT Tempranillo
Updated 29 October 2023
---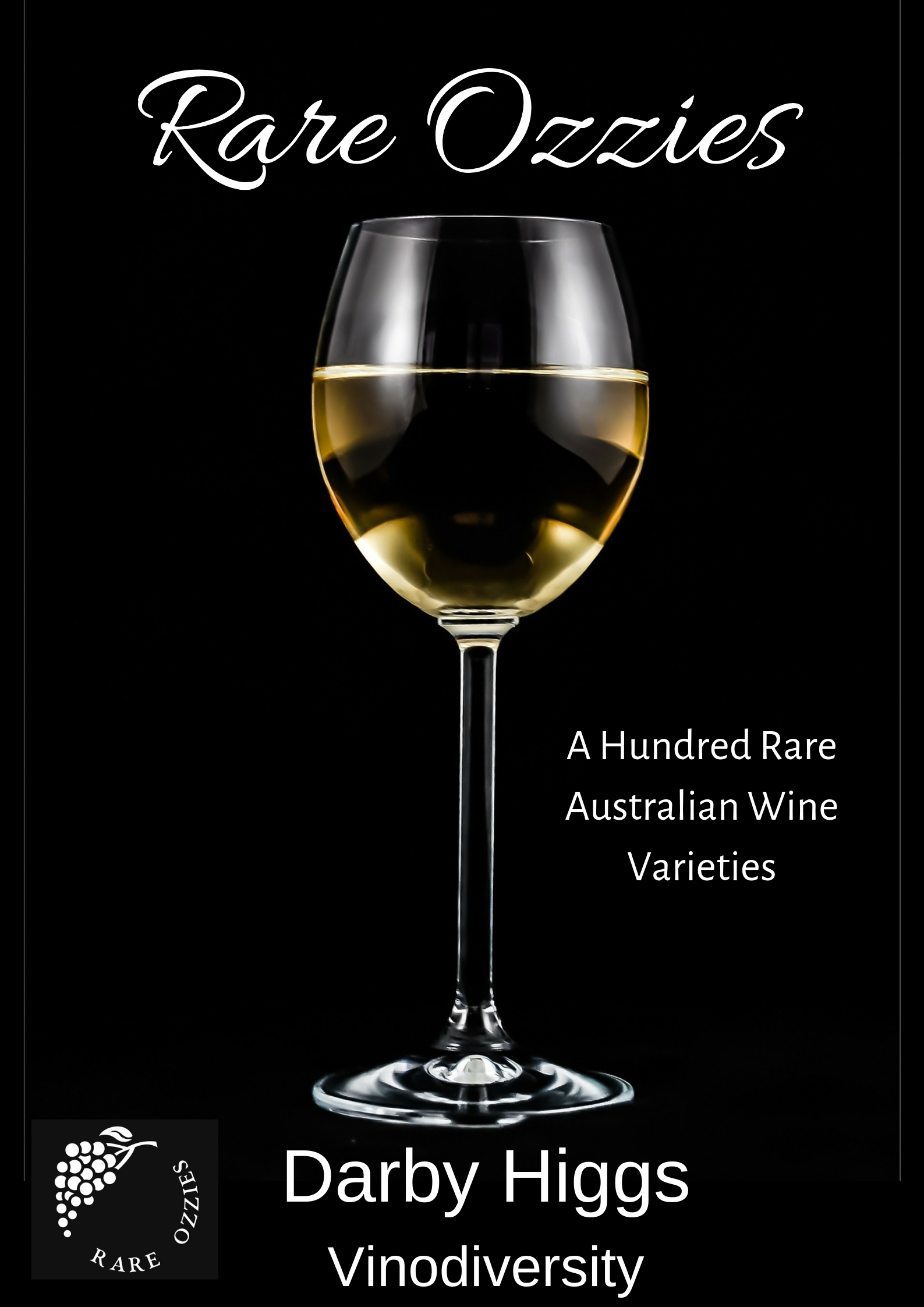 In this region Rare Ozzies producers include Jim Barry wines with Assyrtico and Koener wines with Fer and Mammolo. Matriarch and Rogue are producing some Rare Ozzies varieties as well.
You can read comments about Assyrtiko by Peter Barry in the Rare Ozzies book.
---
Pikes cellar door. Historic stone buildings, autumn colours, and blue skies typify the Clare Valley.
Buy some wine from the Clare Valley
Or wine merchant partner has a fine selection of Wines from the Clare Valley.  Fair prices, reasonable shipping costs.
Click here to see some exciting Clare Valley wines on offer
Visiting the clare Valley
This region is just an hour and a half drive north of Adelaide, not much further north than its better known neighbour the Barossa valley.
There are many accommodation options including quite a few restored cottages in the villages and vineyards around Clare.
Use the search box to help you find some great deals for staying in Clare.

View of Pikes Vineyard
Learn About Australian WIne Regions
Wine Atlas of Australia
James Halliday's Wine Map of Australia.
Wine Map of Australia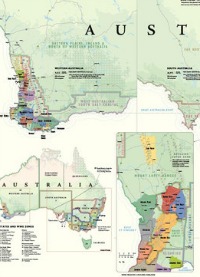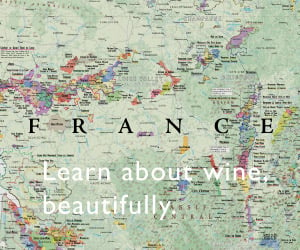 ---
Was this info what you wanted?  

Use the search box below to find more.