Southern Highlands Wine Region
This is a region that few people have heard about but it does make some very good wines. This wine region is located just to the south east of Sydney on the Hume Highway. It is centred on the townships of
Berrima
,
Bowral
,
Mittagong
and
Moss Vale
.

The modern era of winemaking in the Southern Highlands dates back to the 1980s, but most of its wineries have even shorter histories.
Australian wine regions now have a system, called Geographic Indicators, to give a statutory endorsement to the names and boundaries of regions. The regions are grouped into zones. The problem is that on the ground vineyards and wineries rarely fall into neat patterns for classification. Thus we have the Southern Highlands Wine Region falling into the same zone as the Shoalhaven Coast Wine Region, with which it shares little in common from a viticultural point of view.
The Southern Highlands Region spans the Great Dividing Range. The altitude of 600-750 metres delivers a cool climate which allows successful cultivation of varieties such as Pinot gris, while there is scope for a wide range of other varieties to be used in the region, including for example the Spanish variety Tempranillo, as well as Rhone and Italian varieties.
The cool climate gives this region an exciting future as a producer of quality grapes. It will develop a stronger reputation over the next few years as more wineries and vineyards come into production and develop their own brands.
Wineries and Alternative Varieties in the Southern Highlands Wine Region
Artemis Wines
Tempranillo
|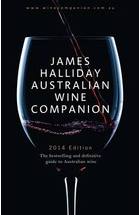 This page recently updated to include new wineries listed in
James Halliday's Wine Companion 2014
Bendooley Estate
Pinot gris
|
Berrima Estate
Arneis
|
Blue Metal Vineyard
Pinot gris, Petit verdot, Saperavi, Sangiovese, Viognier
|
Bousaada
Tempranillo
|
Capanno
Pinot gris
|
Centennial Vineyards
Barbera, Corvina, Meunier, Pinot gris, Rondinella, Savagnin, Tempranillo, Verdelho
|
Cushendell
Chenin blanc, Gamay
|
Cuttaway Hill Estate
Pinot gris
|
Eling Forest Winery
Furmint, Harslevelu
|
Far Ago Hill
Pinot gris
|
GrumbleBone Estate Vineyard
Pinot gris
|
Joadja Vineyards
Malbec, Pinot gris, Sangiovese
|
McVitty Grove
Pinot gris
|
Mount Ashby Estate
Pinot gris
|
Mundrakoona Estate
Tempranillo
|
Ruane Winery
Pinot gris, Sangiovese
|
Saint Derycke's Wood
Marsanne
|
Southern Highland Wines
Chambourcin, Gewurztraminer, Moscato, Nebbiolo, Pinot gris, Sangiovese, Viognier
|
Tertini Wines
Arneis
Visiting the Southern Highlands Wine Region
The region within easy reach of Sydney or Wollogong for day trips. Its cool summers make it an attractive weekend or holiday retreat from the warm humid coastal plains, and some of the vineyards originated from tree-changers, people escaping from Sydney's city congestion. You can explore a range of accommodation options in this region using the
Vinodiversity Wine Hotels Search Service
.
More information about Australian wine regions
Keep in touch with Vinodiversity
Just enter your details below and you will receive an occasional newsletter letting you know all about the alternative varietal wine scene in Australia and beyond.