How to order wine maps from Vinodiversity
Please note:  For Australian residents ordering these maps from here is much cheaper than ordering direct from De Long. The prices on the De Long site are in USD, and do not include postage to Australia which is quite substantial.
The De Long Wine Maps and Wine Grape Variety Table can be ordered for posting to Australian and New Zealand addresses using using the forms below.
Postage to NZ incurs an extra charge.
For orders to be shipped to addresses outside Australia and New Zealand please order via the De Long Website.
Please Note:
All prices include postage and packaging.
I send maps out via Australia Post, usually within a couple of days or receiving payment.
You need to complete both steps below before your order can be processed.
To qualify for reduced price for second and subsequent maps they must all be sent to the one address.
You can pay via Paypal using step 2 below, or you can ask me to invoice you if you wish to pay via bank transfer.
Prices for Maps

$40.00 for 1st map or varietal table.
$33 for each subsequent Map or Variety Table.
$10 Supplement for postage to NZ.
Step One - your details
Fill out and submit the following form. Make sure your address details are complete and correct.
Note:
In the Details of your order box,
Please state clearly which map or maps  you require
Step 2 -payment
If you have selected to pay via bank transfer then you need to wait for an email with my banking details.
Alternatively use these PayPal buttons to pay for your map(s) or Variety Table(s).
Note: even if you don't have a PayPal account you can pay via your credit cards 
Extra Map/Table $33 each
You can adjust number in Checkout
Supplement for shipping to NZ - $10 per order no matter how many maps.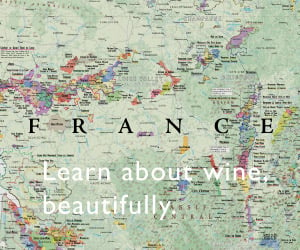 ---