Langhorne Creek Wine Region
The odd thing about Langhorne Creek is its relative anonymity. Ask anyone about wine regions in South Australia and they will name this region well down the list if at all. Those who have heard about it will think it is only a minor wine region. Not so. It is the third largest grape growing region in South Australia. A large proportion of the grapes grown here is vinified or blended and marketed elsewhere.
This often overlooked South Australian wine region is part of the Fleurieu Peninsula Group of wine regions which also includes McLaren Vale, Kangaroo Island, Southern Fleurieu and Currency Creek.
Many of the vineyards here are irrigated by the flooding of the Bremer River.
The major varieties in the region are shiraz, Cabernet sauvignon and Chardonnay, but there are some significant plantings of less common varieties.
There are several areas of older Grenache vines that have survived the grape pulls of the 1980s, and many growers have adopted some of the new varieties. So there is plenty of wine to learn about and taste if you are looking for something different. And, as we shall see, there is the opportunity to try some unique wines here.
The area under vines has expanded rapidly over the last decade. There is also a suggestion that the area is starting to assert its identity. While there is the buzz around usually associated with a new wine region, Langhorne Creek retains a strong sense of history. Many of the growers and vignerons have family connections in the Langhorne Creek area
In the latest Wine Companion James Halliday lists just nineteen wineries in the region. Of these only a few have cellar doors open, reflecting the traditional role of the region as a grape growing region more than a wine making area. However there is growing interest and more wineries are being built, so we can expect that the wine touring infrastructure can be expected to improve.
Not many wineries can claim to have originated a wine grape variety, but the Cleggett family can lay claim to have originated two. Malian was produced as a sport of Cabernet sauvignon. Shalistin is the result of a further sport of Malian. See the rare varietal wines page. The varieties are now registered on international databases. A sport is a natural mutation of an existing variety. In this case the vines are identical to Cabernet sauvignon, but the skin pigment of the grapes is partially, or totally lacking in pigments.
Wineries in Langhorne Creek Using Alternative Varieties
Beach Road
Aglianico, Greco, Fiano, Nero d'Avola, Petit verdot, Vermentino, Zinfandel
|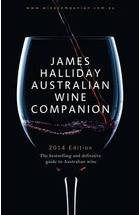 This page recently updated to include new wineries listed in
James Halliday's Wine Companion 2014
Ben Potts Wines
Malbec
|
Bleasdale
Malbec, Pinot Gris, Tempranillo, Verdelho
|
Bremerton
Chenin blanc, Fiano, Graciano, Lagrein, Malbec, Petit verdot, Verdelho
|
Casa Freschi
Gewurztraminer, Malbec, Nebbiolo, Pinot gris
|
Cleggett
Malian, Shalistin
|
Gipsie Jack
Malbec, Petit verdot
|
Karanto Vineyards
Aglianico, Fiano, Greco, Lagrein, Pinot gris, Zinfandel
|
Kimbolton
Montepulciano, Zinfandel
|
Lake Breeze
Grenache, Malbec, Moscato, Petit verdot, Vermentino
|
Lindrum
Verdelho
|
Old Mill Estate
Touriga
|
Rusticana
Durif, Zinfandel
|
Smidge Wines
Mourvedre, Viognier, Zinfandel
|
Temple Bruer
Chenin blanc, Grenache, Malbec, Petit verdot, Verdelho, Vermentino, Viognier
|
Tiltili Wines
Viognier
|
Wenzel Family Wines
Petit verdot
|
Zonte's Footstep
Arneis, Barbera, Dolcetto, Graciano, Grenache, Lagrein, Malbec, Mourvedre, Petit verdot, Pinot gris, Roussanne, Sangiovese, Savagnin, Tannat, Teroldego, Tempranillo, Sangiovese, Verdelho, Vermentino, Viognier, Zinfandel
Visiting Langhorne Creek
This region is easily reached by car as a day trip from Adelaide. It is also close to the Princes Highway and can be reached via a short detour from Murray Bridge or Strathalbyn if you are traveling from Melbourne to Adelaide or vice versa.
There are some accommodation options at Langhorne Creek, but there are other options at nearby Victor Harbour, Goolwa, and Murray Bridge. You could also consider the small village of Milang on Lake Alexandrina. Why not use the search box below to check out some accommodation or wine touring options.
Keep in touch with Vinodiversity
Just enter your details below and you will receive an occasional newsletter letting you know all about the alternative varietal wine scene in Australia and beyond.