Heathcote Wine Region
The Heathcote Wine Region in Central Victoria is located about an hour's drive north of Melbourne. It is noted for its Shiraz, but many winemakers are taking a much broader view of its potential for producing quality wines from a wide range of varieties.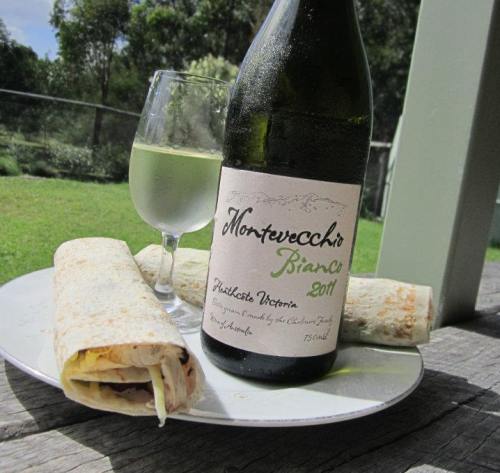 The Heathcote Wine Region adjoins the Bendigo Region to the west and enjoys a similar, but slightly cooler climate. To the immediate south is the much cooler Macedon Ranges region
A unique feature of the region which many commentators mention is the soils which have developed on ancient Cambrian rocks. In fact Heathcote sits on a geological fault line and there are many different soil types originating from an complex local geology. The undulating topography has generated a variety of microclimates suitable for viticulture.
Like many wine regions the history of this region extends back to the gold era of the middle to late nineteenth century, but as happened in many regions viticulture all but disappeared for several decades. In the 1960s the modern era began with small wineries around the township of Heathcote. Since the 1990s the area to the east of the Mt Camel Range has seen large scale development by larger companies. As well as the wineries listed below, Brown Brothers has a large presence in the region; they are trialling quite a number of varieties in a nursery block.
Wine varieties in the Heathcote Wine Region
The region seems best suited to red wine varieties, but considerable success is being achieved with the Rhone Valley white wine varieties Viognier, Marsanne and Roussanne.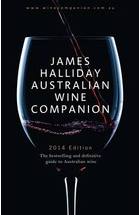 This page recently updated to include new wineries listed in
James Halliday's Wine Companion 2014
Like many red wine growing areas in Australia, the Heathcote region favours Shiraz. But there is also considerable interest in Petit Verdot, Sangiovese and Tempranillo. The warmish climate enables all of these varieties to ripen fully and express their varietal character.
One winemaker in the Heathcote Region thinks that the region will make better Petit Verdot than Shiraz. Time will tell, but we can be sure that some very exciting wines from alternative varieties will be made here over the next few years.
Some of the wineries in the Heathcote Wine Region using alternative wine grape varieties are:
Armstead Estate Marsanne | Bellwether Vermentino | Broken Gate Wines Sangiovese | Buckshot Vineyard Zinfandel | Bull Run Estate Sangiovese, Viognier | Burke and Wills Winery Gewurztraminer | Chalmers Aglianico, Colorino, Fiano, Greco di tufo, Lagrein, Malbec, Lambrusco maestri, Mammalo, Moscato giallo, Negroamaro, Nero d'Avola, Sagrantino, Sangiovese, Vermentino | Condie Sangiovese, Viognier | Di Sciascio Family Wines Pinot gris, Sangiovese | Domaine Asmara Durif, Viognier | Ellis Wines Viognier | Flynn's Wines Sangiovese, Verdelho, Viognier | Foster e Rocco Fiano, Sangiovese | Fratelli Zinfandel | Greenstone Vineyard Colorino, Mourvedre, Sangiovese, Tempranillo | Heathcote Estate Grenache | Heathcote II Tempranillo | Heathcote Winery Marsanne, Tempranillo, Viognier | Humis Carmenere | Huntleigh Vineyards Gewurztraminer | Jasper Hill Grenache, Nebbiolo | Katoa Wines Sangiovese, Viognier | Kennedy Mourvedre, Tempranillo | Knots Wines Sangiovese | Lindenton Wines Marsanne, Verdelho, Viognier | Luke Lambert Wines Nebbiolo | McIvor Creek Marsanne, Viognier | McIvor Estate Marsanne, Nebbiolo, Roussanne, Sangiovese | Montevecchio Fiano, Lagrein, Moscato Giallo, Nero d'Avola, Sagrantino, Vermentino | Mount Burrumboot Estate Gamay, Marsanne, Petit verdot, Sangiovese, Tempranillo, Verdelho, Viognier | Mount Camel Ridge Estate Mourvedre, Petit verdot, Viognier | Munari Malbec, Marsanne, Viognier | Noble Red Durif, Mourvedre, Tempranillo | Occams Razor Fiano | PachaMama Pinot Gris | Red Edge Mourvedre, Tempranillo, Touriga | Rogues Lane Vineyard Malbec | Rupert's Ridge Estate Sagrantino, Vermentino, Viognier | Sanguine Estate Petit verdot, Tempranillo, Viognier, Zinfandel | Shelmerdine Grenache, Viognier | St Michael's Vineyard Petit verdot | Stefani Estate Aleatico, Crepolino bianco, Malvasia, Mammolo bianco, Pinot gris, Sangiovese, Viognier | Stuart Wines Nebbiolo, Tempranillo, Viognier | Syrahmi Mourvedre | Tellurian Grenache, Marsanne, Mourvedre, Viognier | The Hairy Arm Nebbiolo | Toolleen Vineyard Durif | Two Dorks Estate Viognier | Vinea Marson Barbera, Nebbiolo, Sangiovese, Prosecco, Viognier | Wanted Man Dolcetto, Marsanne, Roussanne, Viognier | Whistling Eagle Wines Sangiovese, Viognier
Buying Wine from the Heathcote Region
Many Heathcote wineries have a reasonable distribution through restaurants and liquor stores, or you may choose to order direct from the winery. If you only want one or two bottles it may be better to locate a physical store, or to buy from an online merchant, where you can mix and match to make up a case for more economical shipping costs.
This online search engine service has a an excellent range of Heathcote wines listed.
What I like about the Snooth service is that you can enter your location and thus get a list of local offline stores which stock a particular wine. It's a great time saver and its free.
Why not start your shopping for Heathcote Wines here. It's free.
Visiting Heathcote Wine Region
Many of the wineries listed above have cellar doors open for wine tasting and sales. A few have restaurants or cafes, especially on weekends.
You make a wine tour to Heathcote from Melbourne as a daytrip, or make an overnight stay in some of the accommodation options such as farm stays or B&Bs. This allows you to enjoy the picturesque undulating landscapes without rushing.
You could also include a visit to Heathcote wineries when you visit the adjacent Nagambie Lakes, Bendigo or Macedon Ranges Wine regions.
Keep in touch with Vinodiversity
Just enter your details below and you will receive an occasional newsletter letting you know all about the alternative varietal wine scene in Australia and beyond.