New Australian producers of rare varietals in Australia
Since the Rare Ozzies book was published in late 2019 several producers of these varieties have come to my attention.  They are listed below.  If you know of more producers of these varieties please let me know 
Arinto
An amazing Spanish variety now making its mark in Australia.  In the Rare Ozzies book there are seven producers mentioned, along with comments from Ash Radcliff of Ricca Terra, Val Bassham of Bassham Wines Lynn Rathgen of Whistling Eagle and Natasha Killeen of Stanton and Killeen.
Latest producers include Bay of Shoals from Kangaroo Island (above), Matriarch and Rogue from Clare  Deliquente from Riverland, and Linnaea Vineyards of Heathcote (below).  
Grenache Gris
Stephen Baggaley informs me that Almondcart In the Adelaide Hills are now producing Grenache Gris.
Grillo
Main and Cherry from the Adelaide Hills have joined the list of producers of this Sicilian white wine variety.  They have also added another Sicilian white namely Inzolia.
The Rare Ozzies book includes list of the producers of this variety including By Jingo, Blaxland Wine Group, Lino Ramble and Parish Hill Wines.  Andrew Cottell of Parish Hill includes comments about the variety.
Inzolia
Inzolia is a Sicilian white wine variety. It is also grown in Tuscany under the name of Ansonica.  Heritage Estate and Hidden Creek in the Granite Belt and Main and Cherry in the Adelaide Hills are now producers of this Rare Ozzies variety.  
Included in the Rare Ozzies book are comments by Andrew Cottell of Parish Hill Wines. Chalmers of Heathcote also produce a wine under its alternative name of Ansonica.
Orange Muscat
Montebello in the Hunter Valley now make a blend of Orange Muscat with Vermentino
Norton
Norton is widely regarded as the best of the American vine species to produce a wine which tastes most like wine made from V.vinifera. In fact many tasters cannot distinguish Norton from wines made with European varieties.
It is rare in Australia. The only producer is Bago Vineyards in the Hastings River region of NSW.
Prieto Picudo
Included in Rare Ozzies
Bassham Wines, Riverland Rare Ozzies book includes comments by Val Bassham.
New Producer
Matriarch and Rogue, Clare Valley (from Riverland grapes). Hidden Creek in the Granite Belt.
Raboso Piave
This variety is named after the River Piave in Northern Italy. It is a red variety known for its tannins and acidity.  It is used to  make varietal red wines, sparkling rose styles, and passito style sweeter reds.  It is also used to add tannin astringency in blends.  Being pioneered by Dell'Uva.
Ribolla Gialla
Included in Rare Ozzies
Moondarra (Gippsland)
Quealy Mornington Peninsula
New Producer
Sinapius, Northern Tasmania
Zweigelt
This variety is the most popular red variety in its Austrian homeland. In Australia Zweigelt wines are produced by Andrew Peace in the Swan Hill Region of Victoria and Hahndorf Hill in the Adelaide Hills, both of which are included in the Rare Ozzies book.  The book also includes comments by Larry Jacobs of Hahndorf Hill.
Mt Bera in the Adelaide Hills also use this variety in blend with Pinot Noir.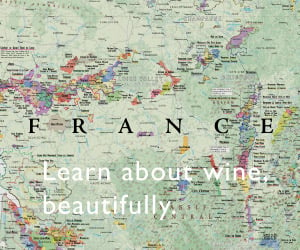 Was this info what you wanted?  

Use the search box below to find more.
Before you go
Please subscribe to my newsletter...

I promise not to abuse your inbox. You will receive no more than three emails per month, most often just one, and you can unsubscribe at any time.