40 White Varietals you should know
OK you know about Chardonnay and Sauvignon Blanc, but what about the rest?
There are 1200+ different wine grape varieties but most people seem to stick to just a few.  What are they missing out on?
In a forthcoming book What Varietal is That? I am describing eighty-six varieties* that you can try to break you out of the mould of same-old, same-old when you are drinking wine.
I have included 40 white wine varieties and 46 red wine varieties in the book.  These are the ones you can use to broaden your horizons.
See the 46 red wine varieties to be included in the book
The following varieties are included in the book:
Albarino 

Assyrtico 

Arneis

Chardonnay 

Chenin Blanc 

Colombard

Cortese

Fiano

Friulano

Gargenaega

Gewurztraminer

Godello

Greco

Grillo

Gruner veltliner 

Inzolia 

Malvasia

Marsanne

Muller Thurgau

Muscadelle

Palomino 

Pedro Ximenez

Petit Manseng 

Pinot Blanc

Pinot Gris

Prosecco 

Riesling

Rkasiteli

Roussanne 

Sauvignon Blanc 

Savagnin Blanc

Semillon 

Silvaner 

Torrontes 

Trebbiano

Verdejo 

Verdelho

Vermentino

Viognier 

Xarello 
*Why did I chose 86 varieties?
You will have to buy the book to find out!  
Subscribe to Vinodiversity Newsletter (it's free!) to be the first to know the publication date and to get early bird pricing.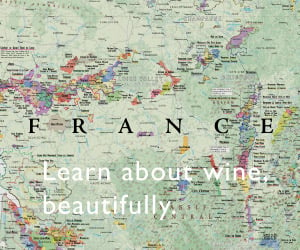 ---
Was this info what you wanted?  

Use the search box below to find more.