Orange Wine Region
Mudgee Wine Region
to the north and the
Cowra Wine Region
to the south.
This wine region is cool by definition, all of the vineyards in it are at altitudes above 600m, some approaching 900m. Orange is on the inland side of the Great Dividing Range and as such it has a continental climate with hot summer days tempered by cool nights.
The extinct volcano Mount Canobolas, 1400m, dominates the landscape.
Spring frost are a significant hazard. Local topography and cold air drainage patterns are important factors for vineyard site selection. For this region the slopes of Mt Canobolas are favoured for viticulture.
There are a range of soil types, all with their own characteristics and suitability for viticulture. The region's wine industry is relatively new but has gathered momentum over the past few years. Previously the region was known for cherries, apples and pears as well as for broadacre farming. Many wine companies based elsewhere, for example in the Hunter Valley, source fruit or have vineyards in this region.
The main alternative varieties in the Orange region are Pinot gris and Viognier. Other varieties that could play a role in the region include Tempranillo and the Italian red wine varieties.
The cool climate and abundance of suitable land for viticulture suggest that the Orange Wine Region has a successful and exciting future.
Visiting the Orange Wine Region

The region is just over 200km west of Sydney, and thus easily visited as a day trip. However there are plenty of wineries and other tourist attractions and accommodation options to justify a longer stay. Orange is a substantial city with a diverse range of industries and acts as regional tourism, service and educational centre.
Accommodation Options in Orange
The following wineries in the region are using alternative grape varieties
Angullong Wines
Barbera, Marsanne, Pinot gris, Sangiovese, Savagnin, Tempranillo, Verdelho, Viognier
|
Belgravia Vineyards
Gewurztraminer, Pinot gris, Roussanne, Sangiovese, Viognier
|
Bloodwood
Cabernet franc, Malbec
|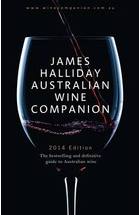 This page recently updated to include new wineries listed in
James Halliday's Wine Companion 2014
Borrodell on the Mount
Gewurztraminer, Meunier
|
Brangayne
Pinot gris
|
Canolobas-Smith
Chambourcin
|
Cargo Road Wines
Barbera, Gewurztraminer, Moscato, Zinfandel
|
Coffee Hill Winery
Zinfandel
|
Cook's Lot
Pinot gris
|
Cumulus Wines
Moscato, Pinot gris
|
Edgecombe
Pinot gris, Tempranillo, Viognier
|
Gordon Hills Estate
Meunier, Petit verdot
|
Hedberg Hill
Tempranillo, Viognier
|
Jarrets of Orange
Marsanne, Verdelho
|
Mayfield Vineyard
Sangiovese
|
Orange Highland Wines
Pinot gris, Sangiovese
|
Orange Mountain
Viognier
|
Orchard Road
Barbera, Pinot gris
|
Patina Wines
Pinot gris
|
Pepper Tree Wines
Aglianico, Cabernet franc, Gewurztraminer, Tannat, Verduzzo, Viognier, Zinfandel
|
Philip Shaw
Viognier
|
Prince of Orange
Viognier
|
Printhie Wines
Pinot gris, Viognier
|
Ross Hill Wines
Arneis, Cabernet franc, Pinot gris
|
Sassy Wines
Arneis, Petit Verdot, Pinot gris
|
Sharpe Wines of Orange
Cabernet franc
|
Toogoolah Wines
Pinot gris
|
Word of Mouth Wines
Pinot gris
|
Here is a map of wineries in the Orange wine region
Back from Orange wine region to Australian wine regions index