Winemakers Discuss Special Wine Varieties
Australia is best known for it's Shiraz and Chardonnay.  
But the really exciting wines for many winelovers are those made with  alternative varieties.  
Here we explore some of these special wines made through the eyes of the winemakers who make them.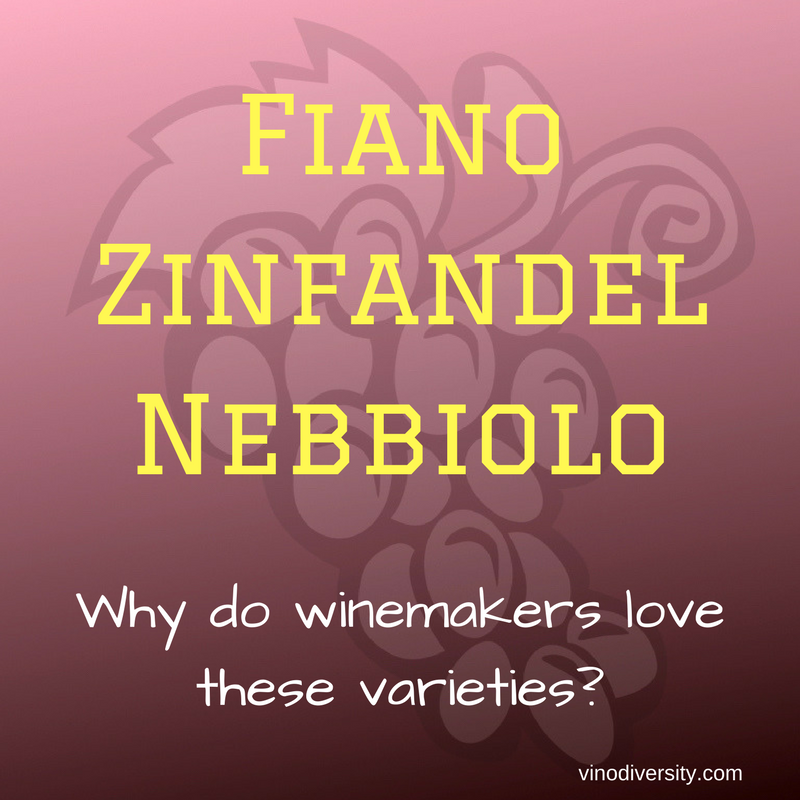 Over the past couple of decades Australian winemakers have greatly increased the number of grape varieties used to make wines.  Very few wine consumers had ever heard of many of the wine grape varieties which are now commonplace even on the most humble wine list.
Winemakers who use different varieties take risks - financially, with their time and reputation.
 Why have they done this?
I have asked some of Australia's most innovative winemakers why they have fallen in love with their special variety and to share their stories on how they have achieved their dream.
There are nearly 150 alternative varieties grown in Australia.  each has a special story.
Angelo Puglisi shows off some of his special variety Fiano at Balllandean Estate in the Granite Belt
Winemakers think These wines are special
Winemakers with Special varieties
Do you have a story about a special variety?  You can share it with Vinodiversity's readers by contacting Vinodiversity.
Was this info what you wanted?  

Use the search box below to find more.
Before you go
Please subscribe to my newsletter...

I promise not to abuse your inbox. You will receive no more than three emails per month, most often just one, and you can unsubscribe at any time.