Southern Tasmanian Wine Region
There are no formal regions in Tasmania, the whole state is a Zone. It is feasible to consider two or three regions, Northern, Southern and perhaps Eastern Tasmania. In the Wine Atlas of Australia James Halliday divides the state into Northern Tasmania Wine Region and Southern Tasmania Wine Region and I follow suit.
There are three main clusters of vineyards
The Freycinet Peninsula northeast of Hobart
Around Hobart including the Coal Valley and Derwent River
South of Hobart around the Huon Valley and the d'Entrecasteaux Channel
The climate in this part of the state is of course quite cold and Pinot noir is the only red variety planted to any extent. Mewstone make wine from Dornfelder brought in from the North.
There are plenty of white varieties used including Chardonnay, Sauvignon blanc, Riesling, Gewurztraminer.
Of special interest is Every Man and his Dog vineyard the Coal River Valley. They have two German varieties - Ehrenfesler and Siegerrebe. Both of these varieties are covered in the book Rare Ozzies.
As is the case in the northern half of the state the wineries are mainly of boutique scale.

Wineries with Alternative varieties in Southern Tasmania
Anim Wines Pinot Blanc, Tempranillo
Bream Creek Vineyard Gewurztraminer, Schonburger
Brinktop Tempranillo
Clarence House Pinot Blanc, Tempranillo
Coal Valley Vineyard Tempranillo
Craigow Gewurztraminer
Every Man and His Dog Ehrenfelser, Siegerrebe
Freycinet Schonburger
Frogmore Creek Vineyard Gewurztraminer, Ruby Cabernet
Home Hill Sylvaner
Meadowbank WInes Gamay, Meunier
Mewstone Baco Noir, Blaufrankisch, Dornfelder
Moorilla Estate Gewurztraminer
Ossa Gruner Veltliner
Pooley Wines Gewurztraminer
Rivulet Siegerrebe
Shy Susan Sylvaner
Spring Vale Wines Gewurztraminer
Stefano Lubiano Gruner Veltliner, Malbec, Zinfandel
Two Bud Spur Gamay, Gewurztraminer
Updated 8 August 2023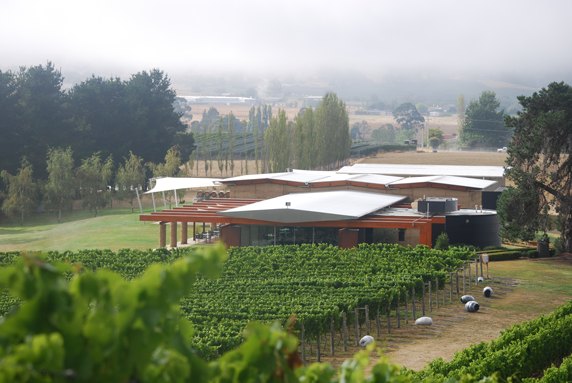 Home Hill Winery in the Huon Valley of Southern Tasmania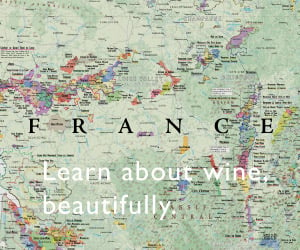 ---
Visiting the Southern tasmanian Wine Region
Most of the wineries in Southern Tasmania are within easy distance from Hobart where there are many accommodation alternatives. Many wineries have restaurants, cottages to let or act as outlets for some of the excellent gourmet foods of Tasmania.
The best thing about visiting Tasmania is that you are never far from an area of scenic beauty or an opportunity to purchase some artisanal food.
Vinodiversity's Wine County Hotels is a service which will find you the best deal on a wide range of places to stay.
Check out this popular Food and Wine Tour from Hobart.
---
---
Was this info what you wanted?  

Use the search box below to find more.