Coonawarra Wine Region 
Coonawarra Wine Region is mostly Cabernet Sauvignon but there's more...
The Smart Way to Visit Coonawarra
Vinodiversity has negotiated a special deal with the leading provider of small group tours to this region. Tell them Darby sent you and you'll get looked after for the best winery experiences in Coonawarra.  

This is an iconic Australian Wine Region, famous for its terra rossa soils and Cabernet Sauvignon. It is formally part of the Limestone Coast Zone, along with the other regions Mount Benson, Mount Gambier, Padthaway, Robe and Wrattonbully.
This region is located three and a half hours drive south east of Adelaide and its eastern Boundary is demarked by the state border with South Australia and Victoria.  The defining feature is a limestone ridge running approximately north-south. The limestone is overlain by red soil that is extremely friable thus providing ideal conditions for vines to send their roots deep into the soil.
This was once Australia's premium region for Cabernet Sauvignon, but in more recent years Margaret River in Western Australia has claimed that prize.
Nearly 60% of the vineyard area is devoted to Cabernet Sauvignon. This is hardly surprising given the prices winelovers are prepared to pay for these wines.  A few other international varieties are grown as well.
A smattering of alternative varieties barely manage a peep in. Some of the Coonawarra based wineries listed below using alternative varieties use grapes grown elsewhere, especially from the nearby Wrattonbully region which has huge areas under vines but only a handful of wineries.
Pictures from South Australian WIneries
Scroll through these images and click for details
Alternative varieties in Coonawarra
Bellwether Bianco d'Alessano, Montepulciano, Nero d'Avola, Tempranillo, Vermentino
Di Giorgio Montepulciano, Tempranillo
Hollick Wines Barbera, Saint Macaire, Sangiovese, Savagnin, Tempranillo
Jack Estate Tempranillo
Koonara Coonawarra Moscato
Leconfield Petit verdot
Rymill Coonawarra Gewurztraminer
You can buy some Coonawarra wines at Vinodiversity's online wine merchant partner.  Look out for their bargain six packs and dozens where you can try several of the best wines at reasonable prices without paying a fortune on freight. Or you can make up your own from different producers to explore the different winemaking styles.
Want to learn More About Australian Wine regions?
Visting Coonawarra region
Penola is the only town of any size here.  Coonawarra itself is little more than a dot on the map but it does have an attractive rail siding.  
There are a couple of dozen wineries with cellar door tasting and sales so the region is well worth an extended visit.  
You are spoilt for choice here. Perhaps you should check out the Special Deal Vinodiversity has negotiated with a local small group tour operator in Coonawarra.
Hotels in Coonawarra Region
This region really merits a stay of a few days.  There is a variety of accommodation options. For example you can try glamping at Bellwether.
Alternatively you might like to use this service which will give you an overview of what's on offer and the best booking agencies to fine the best deals.
Back to Australian Wine Regions Index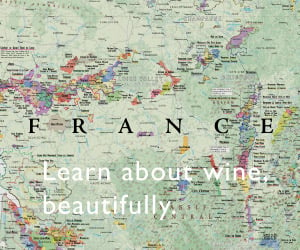 ---
Was this info what you wanted?  

Use the search box below to find more.