Darby's Wine century club

How many grape varieties have you tried?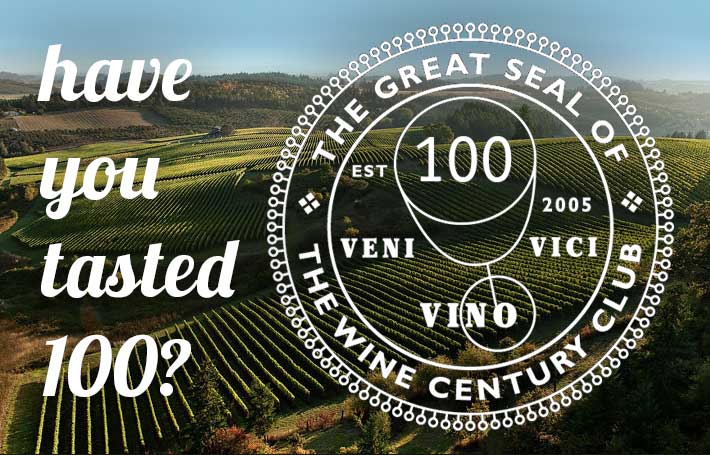 The Wine Century Club is an innovation of De Long Wine Info. The idea is that if you have tried more than 100 different wine grape varieties then you are qualified as a member.
But there is more to this wine club than just counting grape varieties.
The club aims to increase awareness and appreciation of obscure and endangered varieties. This is a serious mission.
Globalisation has thrown up challenges for small and artisanal producers of many products and wine is no exception. On the one hand we have more choices than ever, but at the same time we are in danger of becoming swamped by supermarket brands of essentially bland commodities.
You can do your bit by finding some interesting varieties and at least trying them. Maybe you won't enjoy all you taste but, I promise, along the way you will find some delicious wines.
Here is My List
Updated October 2018
1893 
Abouriou, Agiorgitiko, Aglianico, Albariño, Aleatico, Alicante Bouchet, Aligoté, Alvarelhao, Arenal, Arneis, Arrufiac, Asprinio, Assyrtiko, Aubun, Aucerot 
Baga, Barbera, Bastardo, Bianco d'Alessano, Biancone, Blaufränkisch, Bobal, Bogaskere, Bombino Bianco, Bonarda, Bourboulenc, Brachetto, Bual 
Cabernet Franc, Cabernet Sauvignon, Calitor Blanc, Carignan, Carina, Carmenère, Carnelian, Castelao, Catarratto, Cesanese, Chambourcin, Chardonnay, Chasselas, Chenin Blanc, Cienna, Cinsaut, Clairette, Colombard, Colorino, Cortese, Corvina, Crouchen, Cygne Blanc 
Dolcetto, Doradillo, Dourado, Duras, Durif 
Falanghina, Fendant, Fer, Feteasca Alba, Fetaesca Neagra, Fiano, Flora, Folle Blanc, Frankenthal, Frappato Nero, Furmint 
Gaglioppo, Gamay, Garganega, Gewürztraminer, Godello, Graciano, Grasevina, Grecanico, Grechetto, Greco, Grenache/Garnacha, Grenache Blanc, Grg, Grignolino, Grillo, Grolleau, Gros Manseng, Grosso Nero, Grüner Veltliner, Gouais blanc 
Hárslevelü, Hondarrabi Zuri 
Inzolia, Isabella 
Jacquez 
Kerner, Krasáto 
Lagrein, Lambrusco, Len de L'el, Lexia, Loureiro 
Madeline Angevine, Malbec, Malian, Malvasia, Malvasia Nera, Mammolo, Marocain Noir, Marsanne, Marzemino, Mauzac, Mavrodapne, Mavrud, Melnik, Melnik 82, Melon de Bourgogne/Muscadet, Mencia, Merlot, Meunier, Misket, Monastrell, Mondeuse, Monica  Nera, Montepulciano, Moscato Giallo, Mourvèdre, Müller Thurgau, Muscadelle, Muscat Blanc, Muscat of Alexandria, Muscat Ottonel 

Nebbiolo, Negrette, Negroamaro, Negru de Dragasani, Nerello Capuccino, Nerello Mascalese, Nero D'Avola
Ondenc, Olvette Noir, Orange Muscat, Ortega
Pallagrello Bianco, Pallagrello Rosso, Palomino, Parellada, Pecorino, Pedro Gimenez, Pedro Ximénez, Perricone, Petit Manseng, Petit Meslier, Petit Verdot, Petite Sirah/Durif, Phoenix, Picolit, Picapoul Blanc, Piedirosso, Pignatello, Pinot Blanc, Pinot Gris, Pinot Noir, Pinotage, Plavac Mali, Posip, Prosecco 
Refosco, Regent, Regner, Reichstiener, Riesling,  Robola, Rondinella, Rondo, Roter Veltiner, Roussanne, Rubienne, Rubin, Ruby Cabernet 
Sagrantino, Saint Macaire, Sangiovese, Sankt Laurent, Saperavi, Sauvignon Blanc, Sauvignonasse, Savagnin, Scheurebe, Schiava, Schioppettino, Schönburger, Semillon, Sercial, Seyvel Blanc, Shalastin, Silvaner, Siegerrbe, Slankamenka, Souzao, Sumoll, Susumaniello, Syrah/Shiraz 
Taminga, Tannat, Tarrango, Tempranillo, Teroldego, Tinta Barroca, Tinta Negra Mole, Tinto Cão, Torrontés, Touriga Franca, Touriga Nacional, Trebbiano/Ugni Blanc, Trebbiano Toscano, Trincadeira/Tinta Amarela, Trollinger, Treixadura, Tyrian 
Uva di Troia 
Valdiguié, Verdeca, Verdejo, Verdelho, Verdicchio, Verduzzo, Vermentino, Vernaccia, Viognier, Viosinho 
Xarello, Xynómavro 
Zinfandel/Primitivo/Tribidrag, Zweigelt

The Seal of the Wine Century Club
Share your Wine Century List
You can enter the list of varieties you have tried below. Cut and paste is the best way to do it.
See other readers lists
Click below to see the variety lists from other visitors to this page...

Peter Not rated yet
Alicante Bouchet, Arneis,Assyrtiko Barbera,Brachetto Cabernet Franc, Cabernet Sauvignon, Carignan,Carmenère, Carnelian, Cesanese, Chambourcin, Chardonnay,Chenin …
Dan's Wine Century list Not rated yet
Dan's list as Of 12 May 2011. Can you do better? # VARIETY SYNONYMS 1 AIREN Berberana Carta de Plata la Tierra Blanco 2 ALBARINO Martin Castro …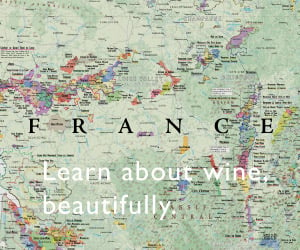 ---
Was this info what you wanted?  

Use the search box below to find more.