Rare Varieties in Australia
The following varieites are rare in Australia. Ten or less producers are using them.  Some are new, some have been around for yonks. The list is necessary incomplete and the definition is a bit fuzzy. 
Aleatico, Aligote, Albarino, Alvarelhao, Ancellotta, Aranel, Arinto, Assyrtiko, Aucerot, Baco noir, Baroque ,Bastardo, Bianco d'Alessandro, Biancone, Blaufrankisch, Boǧazkere, Bonvedro, Bourboulenc, Brachetto, Cabernet Sanzey, Canaiolo, Caracosa, Carmenere, Carnelian, Caverdella, Chanel Paradisa, Chasselas, Cienna, Clairette, Colombard, Colorino, Cornifesto, Cortese, Corvina, Counoise, Crouchen, Cygne Blanc, Doradillo, Dornfelder, Fer, Fernao Pires, Flora, Fragola, Friulano,Furmint, Garganega, Giallo, Gouais, Grecanico, Greco, Grenache Blanc, Grenache Gris, Grillo, Harslevelu, Inzolia, Jacquez, Kerner, Kyoho, Lambrusco Maestri, Lexia, Macabeo, Madeline Angevine,  Malvasia, Mammolo, Marzemino, Mavrodaphne, Mencia, Mondeuse, Moscato Giallo, Muller Thurgau, Nebbiolo, Negramoll, Orange Muscat, Palomino, Pavana, Pecorino, Pedro Xinmenez, Petit Meslier, Picolit, Picpoul, Pignoletto, Pinotage, Red Semillon, Refosco, Ribolla Giallo, Rondinella, Rossola Nera, Roter Veltliner, Rubienne, Rubired, Saint Macaire, Sauvignon gris, Scheurebe, Schioppettino, Schonburger, Siegerrebe, Slankamenka, Souzao, St Lauren, Sylvaner, Taminga, Tarrango, Teroldeg,o Tinta Barroca, Tinto Cao, Torrontes, Trincadeira, Trollinger, Tyrian, Verdejo, Verdicchio, Verduzzo, Vespolina, Villard Blanc, Zibibbo, Zweigelt....
More to come
Back to the Rare Varieties Project
---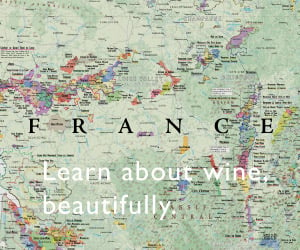 ---
Sign up to Darby's Wine Newsletter to receive all the latest news, updates to this site and special offers plus invites to exclusive events.