Hello



# Created on 26/12/2014 6:50:08 AM
Darby's Boxing Day Sale
As a thank you to my subscribers and supporters for the year I am putting on a Boxing Day sale.
So if you are looking for a bargain here are some deals for you.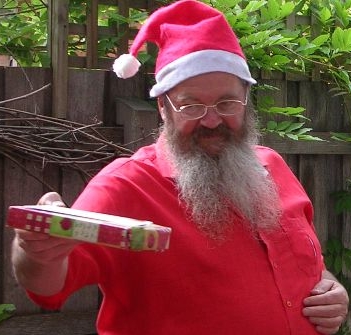 Available only until the end of 2014.
Bargain One
50% discount on my Emerging Varietal Wines ebook. You can load this onto your computer, tablet or smartphone is a must have for anyone interested in alternative varieties in Australia.

Step one Go to https://www.smashwords.com/books/view/485450 Click on Buy (or you can even send it as a gift to a friend)

Step Two You can use the code XW74M when you reach the checkout to get the discount.

Remember only available until Midnight 31 December 2014
Bargain Two
Buy $150 of wine from my online wine partner and receive a free De Long Map or Wine varietal chart.

Different Drop is a my preferred alternative wine online retailer. They stock an impressive range of wines from small producers around Australia, mostly made from alternative varieties. There are many special six packs to chose from or you can mix and match your own. Freight is minimal, or free for many orders.

How to claim your bargain

Step One

Go to Different Drop, via this Link. The bonus is only available for customers who arrive at Different Drop from this page. Browse around their online shop, you will find some different wines there, from Aglianico to Zinfandel. All made by real wineries, not supermarket supply chains. Place your order. Different Drop will fulfil your order and Vinodiversity will be credited as the referrer.

Step two

Once you have ordered your wine please chose which map or variety table you would like. The items available are Maps of California, France, Italy, Iberian Peninsula and South America or De Long's Wine Variety Table. See https://www.vinodiversity.com/products.html for details of the products.

Forward a copy of your confirmation of order from Different Drop, plus your choice map and your mailing address to boxingday@vinodiversity.com and I will post your bonus.

Hope you enjoy the rest of the festive season and have some wonderful wine adventures in 2015.