Wine gifts for the discerning winelover
Buying gifts for a wine buff can be intimidating. If you chose the wrong wine he (or she) will have to pretend to like it. And you don't want to embarrass yourself by exposing your ignorance.
A better idea might be to buy a wine accessory, a piece of wine art, or maybe something from left field.
First you might find some inspiration from th range of products on Vinodiversity's Products page.
See the list of Wine Maps and the Wine Grape Varietal Table here
Here are a few gift ideas you might consider for a wine buff who thinks he has everything... or why not just treat yourself?
Wine Gift Suggestions from Vinodiversity
Think outside the square! The wine grape varietal table makes a great gift idea

A gift for the wine collector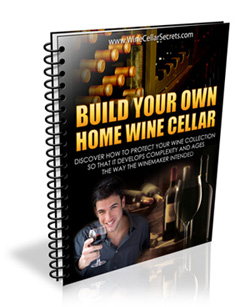 All you need to know about building, filling and maintaining a first class cellar.
Wine Cellar expert Chris Miley takes you through all the steps from design right through to the right temperature to serve your wine.
This ebook can be downloaded instantly. You can print it off and used to get you going on your project right away.
The cost is very modest compared to the money you can save in doing the job well, and saving wine spoillage due to poor cellar design.
Keep in touch with Vinodiversity
Just enter your details below and you will receive an occasional newsletter letting you know all about the alternative varietal wine scene in Australia and beyond.