Wine and Food Matching
Wine and Food Matching, or food pairing as it is sometimes called, is part science, part art. When you are using a new variety that you are not entirely sure of, the alchemy gets just a little more interesting.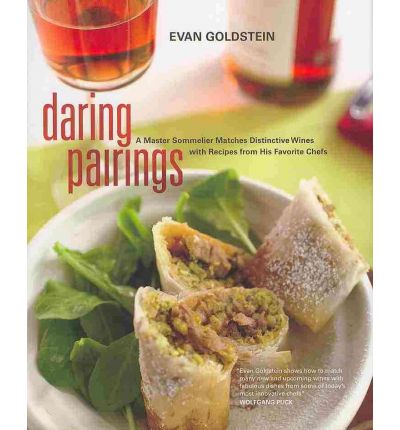 Evan Goldstein's
Daring Pairings
includes top advice about food pairing for interesting varietal wines.
Get your copy from Book Depository, the smart way to buy books wherever you are.
The old adage old red wines with red meats and white wines with white meats is somewhat limiting, especially if you are stretching the boundaries a little. The challenge of matching foods to wines is becoming more difficult because
more wine styles are coming onto the market
a much wider range of ingredients and cooking styles are being used
we are all raising our expectations with dining
Although we will never find the perfect match we can all benefit by thinking a little creatively about how we can best use new wine varieties and styles with the wider range of cuisine available.
Many of the pages on Vinodiversity have some food pairing sugessions. I don't think I have all the answers, but I know my tapenade recipe along with a crisp Grenache rose is hard to beat. You can share your food and wine matching recipes using the form below
Share your recipes
Good wine needs food; and good food is best enjoyed with wine. Some matches are just made in heaven...there is nothing like a chilled grenache rose with tapenade, or maybe you have your own perfect match.
C'mon, spill the beans!
Use the form below to share a recipe, with a wine suggestion.
What Other Visitors Have Said
Click below to see contributions from other visitors to this page...

Peking Duck With Red WIne
Try some authentic Peking Duck at your best Chinese Restaurant. It is worth taking the trouble to find a good Chinese restaurant for Peking duck. But …
Moroccan Slow-Cooked Goat
* 1 tablespoon ground cumin * 2 teaspoons ground coriander * 1 1/2 teaspoons salt * 1 teaspoon fennel seeds * 1/2 teaspoon cayenne pepper * 1/2 teaspoon …
Keep in touch with Vinodiversity
Just enter your details below and you will receive an occasional newsletter letting you know all about the alternative varietal wine scene in Australia and beyond.