Just What Should a Wine Club Offer?
I've searched the Internet to find the best Australian Wine Club available. I have tried to find a club that I would be proud to recommend to my readers.
I've found a beauty, and I'm offering a bonus for anyone joining.
What criteria make a good wine club?
Try these criteria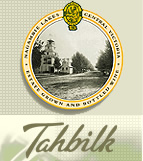 First of all you need quality wine and an extensive range of wines made from interesting varieties. That's what you join a wine club for.
No ongoing commitment, you order when you want to. You don't get another dozen turning up every three months (unless you want one) and another debit on your credit card.
A Wine Club Card which entitles you to a 10% discount on all wine purchases (except where discounts already apply).
An informative and interesting newsletter featuring current winery and industry news, reviews of new releases, exclusive offers of special and rare wines, plus competitions with magnificent prizes - more than just a order form and price list.
Exclusive access to Wine Club only Special Dozens, Bin Ends and an "Everyday Drinking Range" of red and white wines.
Wine Club Members only access to a range of limited offer Web Specials.
Free Delivery within Australia on all wines ordered in dozen lots (straight or mixed cases) - except for deliveries to Tasmania, W.A. & N.T. where a $12.00 per carton rate applies.
Price Match Guarantee - if you see any of the same wines advertised at a better price than what is offered via the Wine Club, then that price will be matched for the period of the advertisement.
Replacement or refund - if you are not completely satisfied with the wines you purchase.
Participation in special wine events such as dinners, tastings, winery tours and Wine Club functions.
Free advice when choosing your wines. If you wish to know more about a particular wine or would like help with your selection, just phone for professional, on the spot assistance.
What did I find in my search?
Here's why I think the outstanding wine club in Australia is Tahbilk.
But don't join until you have read everything below.
There are bonuses if you use the form at the bottom of this page.
They have a reputation second to none going back for over a century.
The current wine list includes well over a dozen different varietals.
There are sparkling whites and reds, dry and sweet table wines as well as a couple of impressive fortifieds.
Tahbilk have long been known for their iconic Marsanne, a trophy winning wine for many decades.
But there is more to the history of this winery.
You can also buy a great Shiraz made from vines planted in 1860.
Over the past few years Tahbilk have expanded their range, they have introduced new varieties such as Viognier, Sangiovese and Tempranillo.
Other varietal wines available include Cabernet Sauvignon, Cabernet Franc, Riesling, Roussanne, Sauvignon blanc, Verdelho, Semillon, and Chardonnay.
The range of prices is very impressive. You can buy good wine in the everyday drinking range for $6.00 per bottle, or indulge yourself in an aged red from old vines at around $100.
My own preference is for wines in the $10 to $20 range - Tahbilk has plenty of these.
So you get an impressive range of benefits, but don't jump in just yet. The story gets better. I have been a member of the Tahbilk Wine Club for a few years now, their service is second to none. But as a little sweetener for you I am offering a sign-up bonus just for my vinodiversity friends.
Here's the deal.

Sign up as a "Friend of Darby" using the form below. When you submit it a copy of the form will go to Tahbilk who will process your application and send you the latest newsletter and membership card. When you have made a purchase from the Tahbilk Wine Club you will receive gift from Vinodiversity.
I will send you information about how to claim your gift. Current gift offers (subject to availability)
PLEASE NOTE.
Membership of the Tahbilk Wine Club is restricted to Australian Residents over the age of 18 years.
Contact me after you have made a purchase from Tahbilk to claim your bonus or if you have any questions about joining the Tahbilk Wine Club as a friend of Darby Higgs