Vinodiversity Australian Wine Newsletter December 2012
In this issue of the newsletter we have stories about
The latest product from De Long via Vinodiversity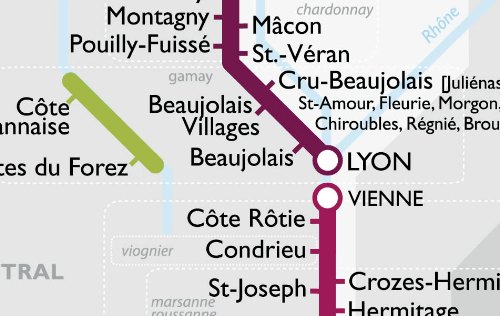 Yes folks the Paris metro will now take you to all the Wine regions of France - if you believe this map!!!
I have some supplies and you might like to buy yourself one for Christmas!
Google+

OK, so there's yet another Social Medium going - so what? Well, if you're tired of Facebook and all twittered out then you might want to interact more sensibly with people on the Net. The idea of Google Plus is that you get to segment your contacts into groups, say wine friends, croquet partners, family, old school buddies into
circles
. That way you can interact more sensibly. Next week Google is holding wine week. Maybe it's part of their conspiracy for world domination, maybe it's an opportunity to share some wine information and ideas and maybe do a little marketing.
Whatever! the week starting 12 Dec is Australian wine week, and there will be discussions and hangouts, whatever they are. You can see more details at this blog post
In the longer term I have set up a Wine Circle on Google+ and you are welcome to join. see plus.google.com to Join Google plus then search for me add me to a circle and I'll reciprocate.
Federation Square Wine Showcases 2011-2012
I enjoy meeting friends and winemakers at the regular Fed Square Wine Showcases. These events are held in the months of February, April, June, August, October and December on the first Wednesday and Thursday of the month. In this month's showcase the theme is new releases form around the state. You can get a chance to taste wine from 25 or so wineries from all Victorian regions. As we have the widest range of viticultural environments you will have all styles of wine, table, sparkling, desert and fortifieds to try.
I will be there with a stand to show of my maps and the Vinodiversity book. You might find something for gift for a family member, a friend or even for yourself.
Vinodiversity blog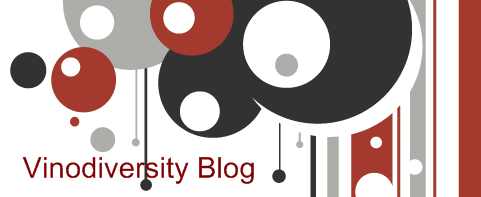 I now have a blog attached to the main Vinodiversity site. I am using the blog to post articles on a slightly wider scope, and to write some snippets.
You might find some news about my wine and food travels and occasionally a general rant. The blog has a facility for readers to leave comment.
Check out the Vinodiversity Blog here
Reminder - Products to buy from Vinodiversity?

These items are popular as gifts so if you want to treat your dad for Fathers day or need to give a hint to someone about a gift you'd like to receive please do it soon.
And don't forget our wine supply partners
Some Recently Updated pages on Vinodiversity.
Keeping up to date with the evolving wine scene is quite a challenge. I learn about wineries releasing new alternative varieties every week. Sometimes an existing winery finds its way into Vinodiversity's ambit by releasing a new variety, sometimes new wineries are established and come into production, even though the Australian industry as a whole is slowing down.
The new entries get added to my database and eventually find their way onto their respective pages, either onto a special varietal page, or onto the regional listing.
Some recent pages updated include varietal pages on Nero d'Avola, Nebbiolo (now with 100 producers) Negroamaro, Tempranillo, Sylvaner, Petit manseng, Touriga nacional and Carnelian. I've also given my pages on Margaret River and Perth Hills an overhaul.
You can see the updates at the news on Vinodiversity
2012 Wine Guides Available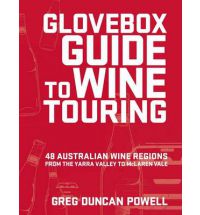 Buy this book online
Free delivery worldwide
From July each year we get into the Wine Guide release season.
James Halliday
is always out well before Father's Day and the others are not far behind.
There are lot's of them and you could spend a small fortune on them if you bought them all.
But don't worry - Vinodiversity to the rescue.
I've compiled a list of a few along with links to an online supplier where you can get the 2012 guides at the best price and, better still, with free shipping.
See the list of 2012 Wine Guides Here
Win Some Grange
I don't drink it myself but you may want to go into this competition. It's the launch of an iPhone wine service. They asked me to help give away some prizes so if you are feeling lucky see
http://www.mynextwine.com.au
and sign up for their mobile service. You need to be on Facebook to enter.
Somebody has to win. You can always swap the Grange for something nicer if you win.
Keep in touch with Vinodiversity
Just enter your details below and you will receive an occasional newsletter letting you know all about the alternative varietal wine scene in Australia and beyond.