Vinodiversity Australian Wine Newsletter September 2011
In this issue of the newsletter we have stories about how to get your 2012 Wine Guides at a discounted price, Australian Wine Shows, and the program for the Fed Square Showcases for 2011-2012
There is also a special notice about buying products from Vinodiversity during late September and early October.
In This Issue
2012 Wine Guides Available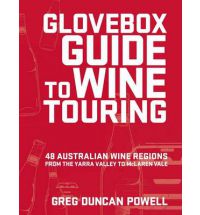 Buy this book online
Free delivery worldwide
From July each year we get into the Wine Guide release season.
James Halliday
is always out well before Father's Day and the others are not far behind.
There are lot's of them and you could spend a small fortune on them if you bought them all.
But don't worry - Vinodiversity to the rescue.
I've compiled a list of a few along with links to an online supplier where you can get the 2012 guides at the best price and, better still, with free shipping.
See the list of 2012 Wine Guides Here
International Varietal Days
Now I'm not particularly a fan of the International Day of anything, the whole thing gets a bit devalued. I really couldn't care much for the International Day of Left-handed Chicken Sexers, but when it comes to wine things are different. Two wonderful grape varieties are having days in September.
So seek out a bottle or two of the relevant wine, grab a fiend or two and toast to Tempranillo or Grenache.
1 September International Day of Tempranillo
Tempranillo
23 September International Day of Grenache
Wine shows
Spring time tends to bring on a crop of wine shows and festivals. These are important for winemakers to get an idea of just how good their wine is and to let the public know about them.
Many wine shows have a public tasting event. These allow you to see what the judges think and perhaps try some wines before their commercial release.
List of Wine Shows for September
Federation Square Wine Showcases 2011-2012
The scheduling of the Federation Square Wine Showcases has altered to become a bi-monthly event.
Under the new arrangement there will be four Regional Showcases, a New Releases Showcase and the Awards night. The change is scheduling will make the showcase stronger as poor participation in some months and regions devalued the event for some months last season.
If you live in Melbourne, or are visiting during the first week of February, April, June, August, October or December you should consider these events Details here
Vinodiversity blog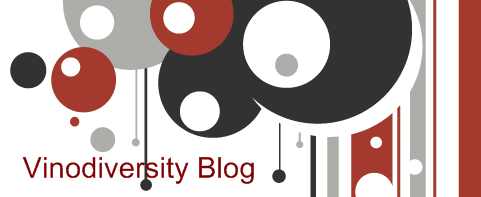 I now have a blog attached to the main Vinodiversity site. I am using the blog to post articles on a slightly wider scope, and to write some snippets.
You might find some news about my wine and food travels and occasionally a general rant. The blog has a facility for readers to leave comment.
Check out the Vinodiversity Blog here
Buying products from Vinodiversity?

We are a small operation. In fact there is only one of us. I do all my own packing and shipping. I will be unable to ship items from 12 September until 25 October this year so if you wish to order any of these products.
These items are popular as gifts so if you want to treat your dad for Fathers day or need to give a hint to someone about a gift you'd like to receive please do it soon.
The mailing delay will occur for the items listed above, for delivery to Australian Addresses. You will receive uninterrupted service if you order my book through a bookseller, or the maps and charts directly from
De Long Wine Info
.
And of course our wine supply partners Secretvines, Winemarket and WineMakersChoice will be operating as usual.
Some Recently Updated pages on Vinodiversity.
Keeping up to date with the evolving wine scene is quite a challenge. I learn about wineries releasing new alternative varieties every week. Sometimes an existing winery finds its way into Vinodiversity's ambit by releasing a new variety, sometimes new wineries are established and come into production, even though the Australian industry as a whole is slowing down.
The new entries get added to my database and eventually find their way onto their respective pages, either onto a special varietal page, or onto the regional listing.
Some of the pages recently updated on Vinodiversity
Aug 29, 2011

Tempranillo a new red wine variety for Australia
Tempranillo a Spanish red wine variety used in Australia by these wineries
Tempranillo a new red wine variety for Australia"
---
Aug 25, 2011
Sunbury Wine Region
Sunbury wine region abutting the north-western suburbs of Melbourne its wineries and grape varieties
---
Aug 24, 2011
2012 Wine Guide Reviews
2012 Wine Guide Reviews by Australian and international writers including ordering information
---
Aug 23, 2011
Grenache wine in Australia
Grenache red wine variety in Australia with lists of producers and regions
---
Aug 22, 2011
Granite Belt Wine Region Wineries and Varieties
Alternative varietal wines from Queensland's Granite Belt Wine Region Wineries
Granite Belt Wine Region Wineries and Varieties"
---
Aug 22, 2011
Peel Wine Region in Western Australia
Peel Wine Region south of Perth in Western Australia its wineries and the grape varieties grown there
Peel Wine Region in Western Australia"
---
Aug 22, 2011
Mourvedre Wine Variety in Australia
Mourvedre (aka Mataro and Monastrell) wine variety in Australia and wineries using it to make red wine
Mourvedre Wine Variety in Australia"
---
Aug 20, 2011
Malbec wine in Australia
Malbec wine variety in Australia info about wineries and regions
---
Aug 18, 2011
Vinodiversity In Southern Italy
There are still places available at the week long residential school Terronia the Wines of Southern Italy in October.
If you have the time and the inclination this would be a great opportunity to learn about this fascinating group of regions and the wines produced there.
Just enter your details below and you will receive an occasional newsletter letting you know all about the alternative varietal wine scene in Australia and beyond.