Newsletter August 2010
This is the (approximately) monthly Newsletter of Vinodiversity. If you
subscribe
you will get an email reminder and summary of each newsletter and be eligible for some bonuses.
Welcome to the August Vinodiversity News.
Your feedback...Keep in touch
Vinodiversity the Book Launch
In this issue
Sydney Launch 26 August
Vintage Lounge Wine Dinner in Carlton 19 August
Halliday's 2011 Wine Companion
Food Wine Travel
Wine books on Kindle
Italian wine maps
Program for wine showcases 2010/11
Secret Vines
Sydney Launch of Vinodiversity the book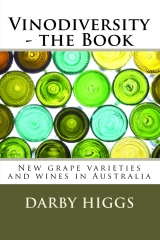 My friends at Vintage Lounge Events have arranged a superb wine tasting event and book launch in Sydney for Thursday 26 August. There will be wonderful canapes menu matched with some exciting wines, all made from alternative varieties of course.
The venue is the Galileo Restaurant at the Observatory hotel.
You can see the details here. Bookings are essential.
I am steadily adding retail outlets who are carrying the book, or you can order it online.
Vintage Lounge Wine Dinner in Carlton 19 August.
If you are in Melbourne and can't get to Sydney you might like to come to a wine dinner in Carlton's La Notte restaurant next week Thursday 19 August. Vintage Lounge events and Tom and Co Wines are holding a tasting of some top scoring wines from Halliday's latest book, served with a great Italian Dinner. See the invitation at Vintage Lounge's Meetup page
Halliday's Wine Companion 2011
I usually write up the new varieties in each edition of James Halliday's book. Unfortunately James is still behind the times with the coverage of new varieties. He does have a group for "Other White Wines" in his chapter for "Best of the Best by Variety", but no such section for reds. A couple of Sangiovese wines and a Nebbiolo make it into the "Shiraz and Friends" grab bag of GSMs and other red blends. It is indicative of the fixation of some wine writers with the old stuff. If it isn't Cabernet, Shiraz, Pinot Noir or Chardonnay it doesn't rate...
If you want to buy a copy online at a discount price you can do it from Vinodiversity's bookshop partner. ***z-halliday11.shtml***
New Vinodiversity Partner - Food Wine Travel
Remember the times when your mum went on a Women's Weekly World Tour to Britain and Europe? Al inclusive guided tour, and you didn't have to bother about dealing with people speaking in another language.
Well our travel habits have changed since then with most people travelling in a much more independent manner. But while most people are much more comfortable making their own arrangement there are good reasons why it can be better to let a professional do some of the work for you. Especially if you are booking some big ticket items like cooking schools or organised wine trips. That's where my new travel organisation partner comes in.
Food wine travel can find the best food and wine oriented tours for you in some of the best wine regions around the world. Italy, France, Spain, Portugal, European river cruising, even New Zealand! They can organise a component or a complete trip for you to some of the best food and wine destinations in Europe. Make sure you tell them Darby recommended them and they'll know you are serious about wine and food.
Do You have a Kindle?
Well you don't really need one, you can still read Vinodiversity the Book in Kindle Format with the downloadable Kindle app (free) from Amazon. The app works on PC's Macs, ipads, ipods, blackberries and forest floor flavours, with lifted notes of vanillin oak.. Oops! I lost the plot there. While you are at it you can find my suggestions in an article on Wine Books On Kindle. There's even an experimental novel about a dog with a nose for wine. A nice read if you are reading into geeky sci-fi stuff while sipping Primitivo.
What is a kindle? I hear you say.
Well its a snazzy device for dowloading, storing and reading ebooks and other documents. See more here.
Italian Wine Maps
I have ordered some Italian wine maps from the US for reselling in Australia. I just hope they arrive soon, but if you are not in Australia, you can order them from De long Wine info.
Program for Federation Square Wine Showcases 2010/11
The showcase series is held on the first Wednesday and Thursday of each month (except January) this is a great opportunity to taste some of Victoria's best wines. the 2010-2011 Program has just been released.
You can start filling your diary for 2011 now! See the program here!
Our Sponsors: SecretVines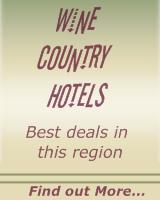 Remember to check out
Secret Vines
for their bargain 6 bottle tasting packs. These are not rejects, cleanskins or surplus stock. They are seriously good wines made by boutique winemakers, some you might know about but also some that will be new to you. You can get tasting packs for $99 or $169, white, red or mixed. They also have some extra deals where you can get some quality wines at the right price.
If you enjoy this newsletter why not tell your friends on Twitter or Facebook about it...just click on the appropriate icon below.