Italian White Wine Varieties in Australia
Australian winemakers are now using a much wider range of grape varieties. Many of the newer varieties are from Italy and the list below is of the more important ones, along with a few notes on their origins and the wine styles. The wines listed below are ones which we readily identify as Italian, but other international varieties such as Chardonnay and Sauvignon blanc are grown extensively.
Other varieties such as Gewurztraminer and Pinot blanc are not recognised as Italian although they are widely grown in Italy, under the name Pinot bianco in the latter case.
Arneis
Arneis is a white wine variety from the region of
Piedmonte
in North West Italy. It makes elegant, lightly perfumed wines, but was also used in small quantities with Nebbiolo in that region - just a little to add a little softness to the dominant red variety. Until recently it was fairly rare even in Italy, but is now recognised as a quality variety, both in Italy and Australia.
More about Arneis in Australia
Biancone
Biancone originates in the
Marche
region of Italy. This is a very high yielding white variety which is used primarily for the production of wine for distillation, but under some circumstances it can make distinctive dry white, or in the case of Lake Moodemere in the Rutherglen region into a sweet late harvest style. Its French synonym is quite revealing - Grenache Blanc Productif. There is some confusion about the variety as the name Biancone is sometimes used as a synonym for Trebbiano, but it is in fact a distinct variety.
Bianco d'Alessano
This variety originates in the
Puglia
region of Southern Italy. It is an extremely late ripening variety and hence only suitable for the hottest wine regions, such as the Riverland in South Australia. In Puglia it is used mainly for blending with Bombino Bianco and Verdeja.
Cortese
This is a white grape variety from
Piedmont
and
Lombardy
in North West Italy. It is the variety behind the famous Gavi wine. It makes wines with good acidity but not always with adequate body and flavour. The one Australian example I have tried though is very good.
Fiano
This variety is best known from Fiano di'Avelino in
Campania
but it is also grown in the other Southern Italian regions. The aromas and flavours are described as honey, flowers and spice, at least in the better examples. Introduced into Australia by Coriole in the McLaren Vale and now becoming quite popular, especially in South Australia.
More about Fiano
Gargenega
Gargenega is the white Italian grape variety used in the region of
Veneto
and to some extent in
Friuli
and
Umbria
, to produce Soave and other Northern Italian wines. It is highly vigorous prone to overproduction and thus to fairly bland wines. It can also produce sweet
Recioto
style wines which are made from raisined grapes.
More about Garganega
Greco
There is a little confusion about the name here.
Greco di Tufo
is both the name of a DOC (region) in
Campania
and also the name of the clone of Greco bianco variety that is used to make the wine. The wines can be neutral but in good seasons and in the hands of skilled winemakers they can be crisp and peachy.
More about Greco di Tufo
Grecanico
Another Sicilian variety, but thus far only one producer in Australia.
Grillo
This variety is native to the Italian island of
Sicily
. Its role until recently has been as The principal variety in the fortified wine Marsala. Now with modern winemaking it is used to make crisp dry whites with citrus flavours and good structure. This is certainly a wine to watch. The first Vintage in Australia is 2012 from By Jingo Adelaide Hills.

More about Grillo
Malvasia
This is arguably a group of varieties or sub-varieties rather than an individual variety. It is used in Central Italy, especially in the Lazio region (around Rome). Malvasia is usually blended, often with Trebbiano, to make dry whites. Much of the Italian crop is used to make passito or sweet fortiified wines. It is also common in Spain, Portugal and California. Malvasia has not been widely adopted in Australia.
More about Malvasia
Moscato
Again there is confusion because this is the Italian word for Muscat, an extended family of varieties and variations. It is also the name of a style of wine that is becoming increasingly popular. Rusted-on wine lovers will shrink away from this style but they are certainly making an impact in the marketplace.
More about Moscato
Picolit
This variety is used to make
passito
wines, that is they are made from semi-dried grapes. At best they are sweet and luscious and very expensive, but British wine writer OZ Clarke in
Grapes and Vines
thinks they are usually not worth the money.
More about Picolit
Pinot Grigio
Is it Italian or French? Either way it is grown extensively in Northern and Central Italy. It has become quite popular in Australia, but mainly under its French name and more in the French style of Pinot gris.
More about Pinot grigio
Prosecco
This white wine variety is the specialty of the
Veneto
and
Friuli-Venezia Giulia
regions. It is used to make a dry or off dry sparkling wine, just the think as an appetiser wine or just as a drink. The variety and style is gaining traction in Australia, perhaps as young people drinking Moscato start to look for something less sweet.
More about Prosecco
Trebbiano
This variety is ubiquitous throughout Italian wine regions, and is grown in many other wine regions around the wold, sometimes under its French name of Ugni Blanc. There are many sub varieties, Trebbiano Toscano is one of the most common. As a high yielding variety it is used for blending or for distillation into Cognac, Brandy and fortifying spirit.
More about Trebbiano
Verduzzo
This white wine grape variety is found mainly in the
Friuli
and
Veneto
regions. It makes dry or sweet white wines; there are several sub varieties that can be used for each style. It has not attracted a great deal of attention in Australia. Pizzini in the King Valley have been the most prominent producers.
More about Verduzzo
Vermentino
Vermentino is found in many regions of Italy, most commonly in Liguria and on the island of
Sardinia
. The variety has the ability to produce fine, well structured wines in hot conditions.
More about Vermentino
The future of Italian white wine varieties in Australia
Of the varieties listed above it is clear that Pinot gris/gigio is well established in Australia. Trebbiano has been in Australia for a long time and will continue in its role as a blending partner as well as a major component of bulk wine, while some producers are making well structured wine from the variety.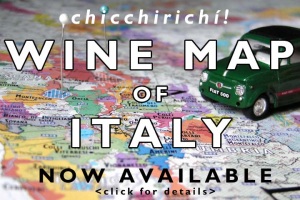 Three varieties which I believe will move from the "alternative" towards the mainstream over the next few years are Arneis, Fiano and Vermentino. All three have quite short histories in Australia, but the quality of the wines produced thus far and the number of wineries already producing suggests to me that these three will be with us for a long time.
Greco has already shown that it can make very good wines here. Of the other Southern Italian white wine varieties I think Grillo will eventually succeed, and two that are completely of the radar Catarrato and Inzolia (both from Sicily) may have a future.
Of the sparkling and frizzante styles Moscato has been a bit of a marketing phenonemon with the style going from a virtual unknown into a major seller in just a couple of years. I expect Australian Prosecco will do well but not as well as Moscato.
Keep in touch with Vinodiversity
Just enter your details below and you will receive an occasional newsletter letting you know all about the alternative varietal wine scene in Australia and beyond.