Your winery and Vinodiversity
Millions of Australians buy products online, and the market is growing. How many of them have bought wine from you?
There are a few suggestions that might help you on this page.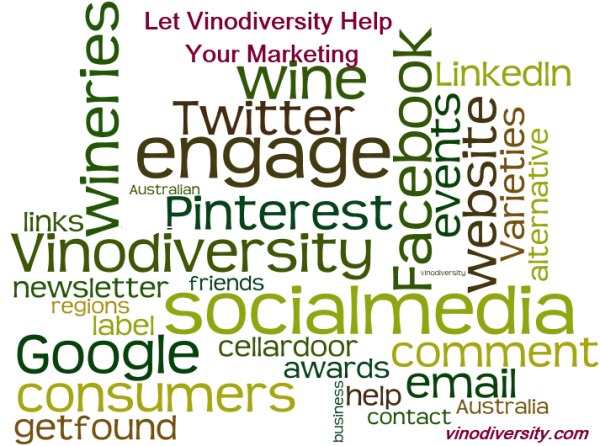 Help for marketing wine Vinodiversity exists to help Australian consumers to appreciate the wide range of wines made in Australia from alternative varieties.
But wineries and wine marketers can use Vinodiversity to help get their message across as well. I especially like helping the little guys rather than the big supply chains for supermarkets.
Here are some ways that Australian winemakers can use Vinodiversity to let my audience know about their more interesting wines. I have a large audience whose tastes go well beyond supermarket wines.

These actions below are easily done and they most of them are free. You don't have to get your webmaster to do them for you. None of them will cost you more than a few bottles of wine.

#1 Comment on Vinodiversity Pages
There is a comment facility near the bottom of most of the vinodiversity pages.
On the relevant variety or region page find the comment box and can just type in a message.
What can you say?
Let us know about the latest vintage release.
Or maybe you have just released a new variety.
Have you won an award or scored 97 points from you know who?
Maybe you will be interstate at a wine show and you'd like some of the locals in that city to come and taste.
Comments only need to be a sentence or two with the basic details.
Note: these comment boxes use a Facebook app, but you don't need a Facebook account to use them. If you do have a Facebook account you can tick the "Post to Facebook" box and your friends will see the comment as well.
#2 Lets Get Social
Wine has always been a social product. It is best shared. Until very recently information technology has been the domain of nerds and geeks without much in the way of social skills. Now with the advent of social media we all have an excellent opportunity to engage our clients online.
I'm a sceptic about most of what happens on Twitter and Facebook, but savvy marketers are using it to really increase their client base and to generate repeat business.
So I use Facebook, LinkedIn, Pinterest, Instagram and Twitter to spread my message (my message really revolves around sharing my passion for alternative varietal wines).

What to do:
If you use any of these social media channels (and I recommend that you use at least some of them) then why not
#3 See my Book on using Twitter
I wrote this guide some years ago but the principle in it are still relevant.
Twitter is mostly noise. Just look at Twitter and you will see all sorts of rubbish, mostly in-jokes and self centred stuff. One look is enough for many people - it just looks like a vast conaggulation of time-wasters.

But amid the mountains of straw there are some strands of gold. I've already said that twitter is a social product, and like it or not people will use twitter to socialise.

Using Twitter effectively to sell wine is possible and I've written a book about it. The good news is you can read the first part of the book for free. The bad news is that you need to pay for the full book. But the best news is that if the book helps you to sell just one more case of wine you will be miles ahead. Try it and see.

What to do:

#4 Make sure Goole is sending visitors
Many people use Google Maps to plan their visits to wine regions.  Make sure you benefit from visitors by following the advice in this article.
An Offer from our online Wine Shop Partner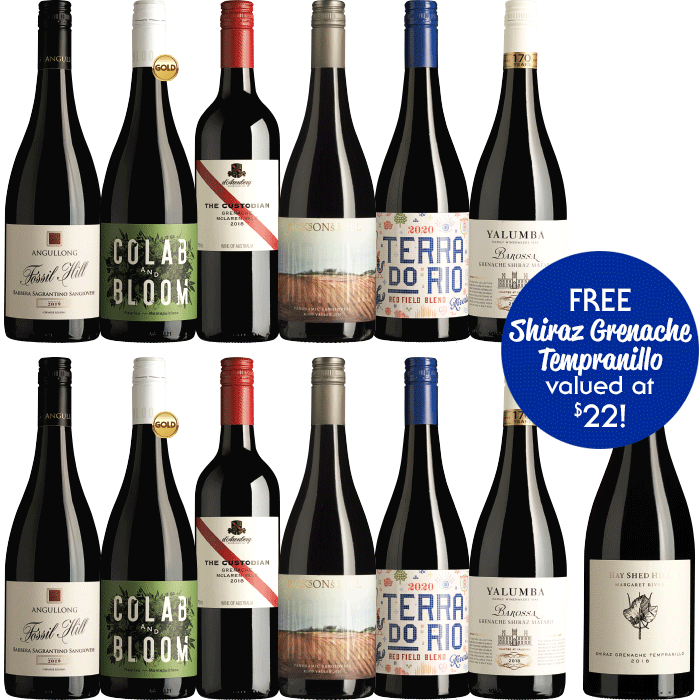 Med Red offer. Includes two bottles of each of six wines, different producers, different regions, different alternative varieties and blends. Plus a bonus bottle. All at an affordable price.
---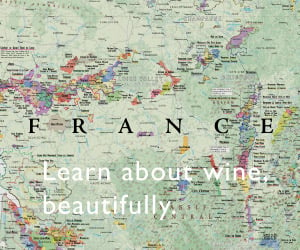 ---
Was this info what you wanted?  

Use the search box below to find more.