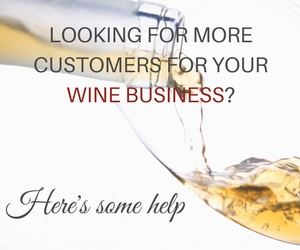 Fermented Lifestyle and Vinodiversity
Fermented Lifestyle is a membership program which links winelovers seeking premium products and services with wine businesses keen to supply something special.
Partnerships are available for selected wineries and wine related businesses - wine clubs, accommodation, wine tourism operators. 
Partnerships are free for qualified businesses and they carry substantial benefits.  
You get the chance to offer enhanced products and services to the more affluent winelover. 
You will get your business and its logo listed on the Fermented Lifestyle website which will be heavily promoted as the program recruits members among your target audience.
There are two levels of paid membership for Members.  They will receive a Passport which will entitle them enhanced benefits and services from Fermented Lifestyle partners.
Become a partner
If you have a business that is targeting the modern affluent winelover then you can get extra customers by becoming a Partner in the program. 
It is free to become a Partner.  All you need to do is to devise levels of perks or rewards for the members.
Maybe a discount on pricing of your wine. Better still, perhaps you can offer a special winemaker guided tasting or barrel tasting.
If you have accommodation perhaps you can offer upgrades for passport holders.  
You can see what other wine businesses are offering in this program at this page.  
But you can devise your own special offers to provide something special for clients who are willing to pay for something a little extra.
The program is just starting.  I will be promoting memberships in Australia once we have a few Australian Partners participating. The program originated in USA but already has South American, South African and European Partners on board, with plenty more in the pipeline.
It is an international program so you may be able to attract Australian wine lovers as well as some of the booming number international tourists seeking a more authentic Australian wine experience.
Contact me if you want to discuss this opportunity, use the from below to request more information