ESt wine tours Magazine
EST! Wine Tours is a magazine and series of guides to some of the world's best wine destinations. It is readable on iPhones and iPads.  
Download the App to your IOS device now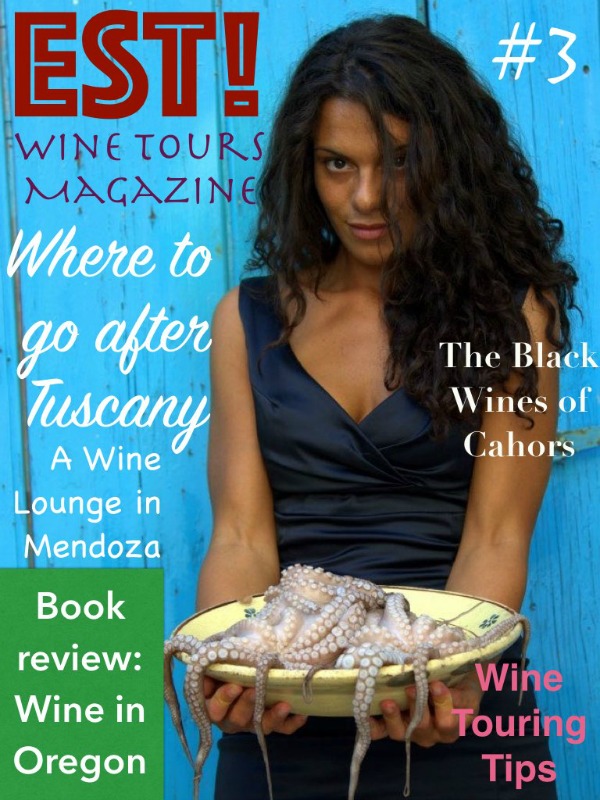 Click image to download the App
A quick guide to downloading your free Wine Tours Magazine
The magazine is published on the Apple Newsstand in the iOS platform. It can be read with iPads and iPhones.
The issues of the magazine and regional guides are free to subscribers.Subscription is also free.
Subscribers will have access to all of the guides which can be downloaded to their device and accessed even if there is no Internet connection - handy if you are on a long flight to your next wine destination.
The story of EST!
Where did we come up with the name EST!
Legend has it that a German bishop was taking a journey to Rome to visit the Pope. Travel was a little slower those days so there were may overnight stops at inns of variable quality. More importantly, wine available at those inns was also variable so the bishop sent one of his servants ahead to suss out the inns with the best wine.
In these rather relaxed days - before email and selfie sticks - a preferred method of communication was via chalk. So the servant would write EST! onto the doorway of inns where the wine was acceptable.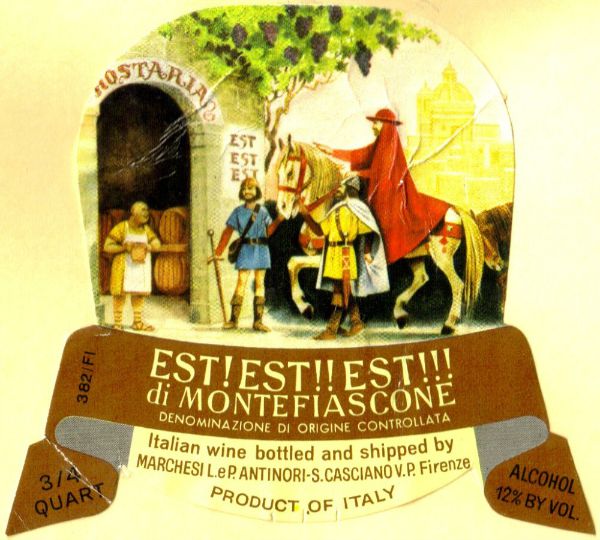 When the servant reached the village of Montefiascone, about 100 Km from Rome, he was most impressed with the wine so he wrote EST! EST!! EST!!!
The bishop agreed with the assessment of the wine and didn't bother continuing to Rome.
Now the name is immortalised in the name of the Est! Est!! Est!!! DOC wine region for white wines, and in the name of the digital magazine
Was this info what you wanted?  

Use the search box below to find more.
Before you go
Please subscribe to my newsletter...

I promise not to abuse your inbox. You will receive no more than three emails per month, most often just one, and you can unsubscribe at any time.