A free wine map of Bordeaux
You can get an idea of the incredible detail of De Long's Wine Map of France from the extract below showing the Bordeaux Wine Region.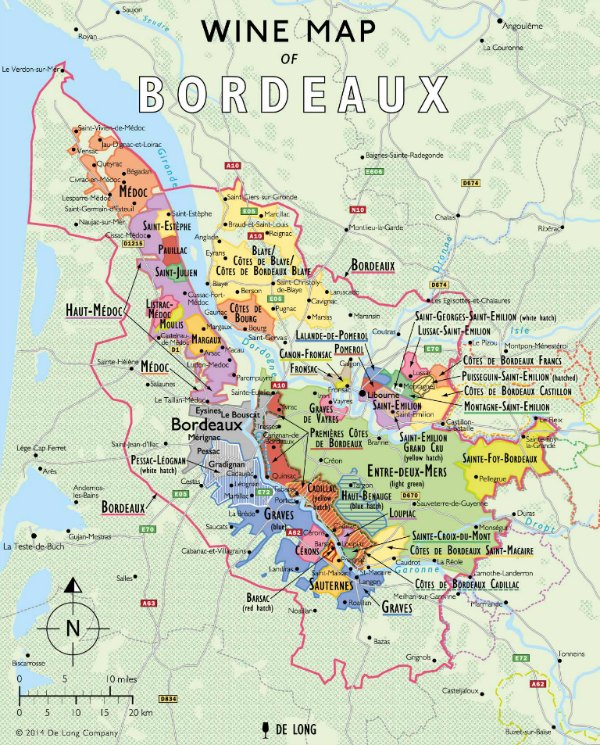 As a sample you can download a PDF version of the Bordeaux Map above from De Long's Wine Info. Follow the links to the blog item describing the free map.
For over a decade De Long Wine Info have been producing beautiful wine maps showing in fine detail the regions of the major wine countries. The maps are expertly printed on heavyweight acid-free archival paper. They are suitable for framing.
The complete list of wine maps available from De Long are
Australia
California
France
Germany
Italy
Pacific Northwest
South America
Spain - Portugal
Keep in touch with Vinodiversity
Just enter your details below and you will receive an occasional newsletter letting you know all about the alternative varietal wine scene in Australia and beyond.