Hello



You are getting this newsletter because you are subscribed to Vinodiversity News.

Five Italian Reds you should know

Well we all know Sangiovese/Chianti don't we. But Chianti is actually a better wine than you remember in the raffia bottle that we used as candlesticks way back in the 1970s.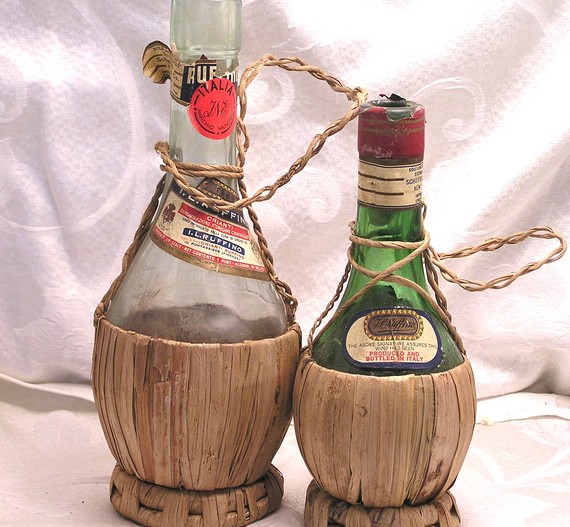 But surprise, surprise there is more to Italian one than Chianti. And if you are a timid newcomer and are looking to spread your wings a little I have just the article for you.

The next five varieties to learn about are Aglianico, Barbera, Nebbiolo, Nero d'Avola, and Sagrantino. And the article at https://www.vinodiversity.com/five-italian-red-wines.html by guest blogger Joe Roberts has some neat infographics to summarise these varieties. Even if you are an old hand at Italian wines you might find something new in the graphics.

Don't worry, after you get through these five there are hundreds more Italian wine varieties to explore.

Vinodiversity Mark IV

You may have noticed that I have started an overhaul of the site. The new look is cleaner and I hope more readable on mobile devices.

As well as the look of the site I am part way through updating the lists of producers and varieites. This is a labour-intensive, somewhat messy and never ending task. But I am trimming down by getting rid of listings about a few more common varieites and by deleting wineries which ceased operation in the naughties.

So if you see a page in the new format (white background) with glaring errors and omissions please let me know. Same with spelling mistakes, I am good at those. I'd appreciate your help, and thanks for those who have already contributed.

Some of the pages on Vinodiversity that have recently had an overhaul are Aligote, Barbera, Tannat, Albarino, Arneis variety pages, as well as regions pages including Adelaide Hills, Macedon Ranges, Barossa Valley, Mornington Peninsula, Yarra Valley and Gippsland.

By the way, I'd love any feedback from you about what sort of device you are using to read this Newsletter. PC, Mac, iPad, iPhone, Galaxy etc. just hit reply and say "Hi, I'm using a Galaxy without a fire extinguisher" or something.

Anybody going to AAVWS in Mildura next week?

I'll be there, so say G'Day

Wines of Southern Italy Course

There are still a few places left in our wine course in Southern Italy next May. See https://www.vinodiversity.com/italianwineschool2017.html for details

Do a friend (and me) a favour

Just forward this on to any friends who are interested in the alternative varieties scene.

Cheers,

Darby

PS. Don't forget to reply and tell me what device you are reading this Newsletter on.