2017 Medal winning wines
Judging wine at the AAVWS
I don't think the Australian wine show system is perfect by any means.  It is poorly understood by consumers and it is easy enough to find anomalies and inconsistencies.
Very few everyday wine drinkers are aware that can be more than one gold medal winner in a particular class at a show.
But people do take notice of the results, and there are strong commercial rewards for medal winners.
Wine shows are judged by panels of professionals tasting blind - ie they don't know the identity of the wines in the lineup. Often though there is a group think factor where all the judges think that certain varieties should be made int certain styles.
With all its faults though the system does provide benefits to winemakers, marketers and consumers. Let's not throw the baby out with bathwater.
This page will highlight some of the successes of alternative winemakers at the various wine shows throughout Australia in 2017. 
The biggest show for the Vinodiversity tribe of course is Australian Alternative Varieties Wine Show held in Mildura each November.  But alternative varieties are making strong gains in wine shows in major capitals and in the regions.
Check out some of the stories about these wines below, write a comment or start a discussion about a variety that you know has had success at an Australian wine show.
Some winners
Medal winning alternative varieties
Share a story about a medal wining alternative varietal wine. Your story will be shared with the Alternative variety tribe in Australia as a page in Vinodiversity.

You might be the winemaker or a fan of the variety or particular wine. Just a few sentences is fine. Make sure you name the wine and the wine show and medal or trophy received.
What Other Visitors Have Said
Click below to see contributions from other visitors to this page...

Arneis at AAVWS 2017
Arneis is a lovely white wine variety from the Piedmont region of NW Italy. It is quite popular in the cool to mild regions of Australia and usually scores …
Try this mixed dozen from our wine merchant partner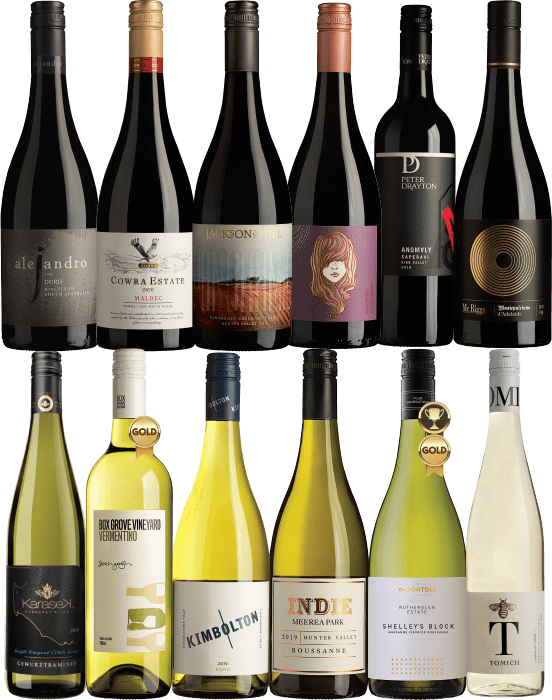 Was this info what you wanted?  

Use the search box below to find more.
Before you go
Please subscribe to my newsletter...

I promise not to abuse your inbox. You will receive no more than three emails per month, most often just one, and you can unsubscribe at any time.