James Hallidays's Wine Companion 2014
James Hallidays's Wine Companion is published at the end of July each year. The date is for the following year so in July 2013 the 2014 Editon is released.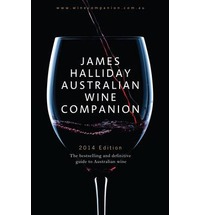 You can order your copy from the Book Depository. This online bookstore has a massive range of wine books for sale all discounted (some vey heavily). I have used them for several years and find them to be efficient and speedy. They also have free freight to anywhere in the world
.
What's in the 2014 edition?
Well' I haven't got my copy yet, but i'll let you know, but based on previous editions there will be loads of information, plenty of old stuff but some interesting news as well.
James isn't strong on the alternative varieties, but something different always turns up.