Wine Map of France
De Long Wine Info first made a name as producers of first class wine information with the Wine Grape Varietal Table. They followed up with excellent wall maps of the Iberian Peninsula, California, Italy and now their latest map of the
wine regions of France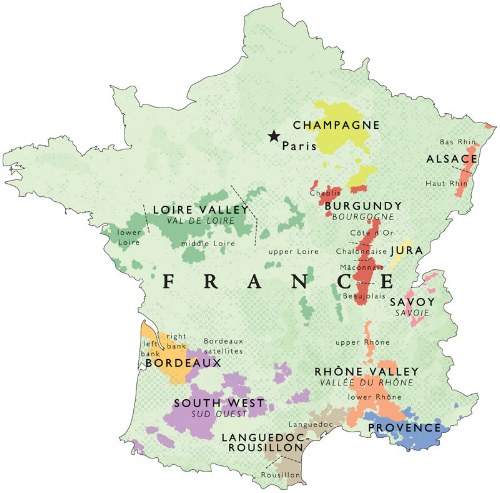 This is not the map, just the outline.
See below for an image of the incredible detail of the map
The Wine Map of France is now avaliable for pre-order at a discount from
De Long Wine
Soon to available for shipping from Australia.
If you've seen other maps by this publisher you'll know what to expect..
Accurate - extensively researched
Up to Date - the only up to date wine map of Spain and Portugal currently available
In Context - includes adjacent regions in Germany, Switzerland, Italy and Spain.
Beautiful - 24 by 36 inches, that's about 660 by 990 cms in metric system
Printed on heavyweight acid-free archival paper. Suitable for framing or laminating
Includes 8 page index booklet.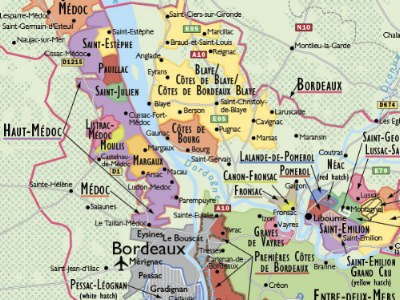 Order your map now from De Long Wine Info
Keep in touch with Vinodiversity
Just enter your details below and you will receive an occasional newsletter letting you know all about the alternative varietal wine scene in Australia and beyond.