Win A trip on the Ghan
The Ghan is one of Australia iconic rail journeys, connecting the North to the South of the continent from Darwin to Adelaide via Alice Springs.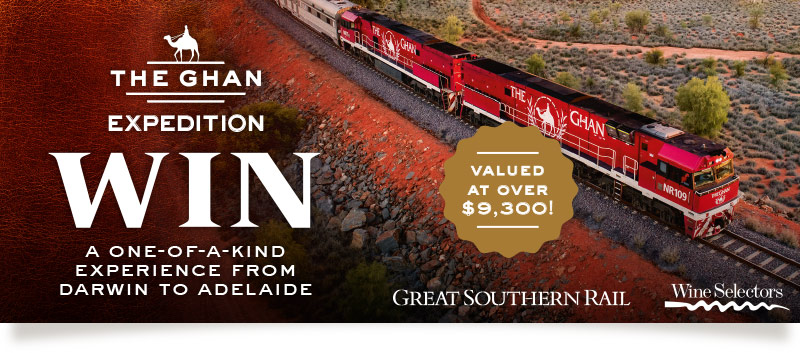 You can win this trip just by buying some wine, or subscribing to the Newsletter
For a chance to win this fantastic trip, simply subscribe to Selector magazine OR join any Wine Selectors Cellar Door Release program OR buy 12 bottles or more from Wine Selectors between March 13 and May 21, 2017.
Before you go
Please subscribe to my newsletter...

I promise not to abuse your inbox. You will receive no more than three emails per month, most often just one, and you can unsubscribe at any time.