Trebbiano white wine variety in Australia
Oxford Companion to Wine
attaches the label "undistinguished" to the variety.

In France it goes under the name Ugni Blanc. Other synonyms include Spoletino, Perugino, Rusciolo, Bobiolo, Muscadet Aigre, St-Emilion, White Shiraz and White Hermitage. Trebbiano is planted all over Italy and it is the most commonly used white variety in that country. Trebbiano is high yielding, hence its popularity, and it gives acidity in blends.
In France, as Ugni Blanc, it is the most widely planted white variety. Again it used for its high yields and acidity, but it plays an important role in providing wine for distilling into Cognac and Armagnac.
The variety was popular in Australia, where along with Colombard, it is used to make bulk wines. If you've had a 'Dry White' from a cask made in "South East Australia" you've had Trebbiano.
But with care in the vineyard and careful winemaking some wineries have coaxed some quite good crisp dry white wines from the variety. Just the thing to go with the fish and chips on Friday night.
Australian Wineries using Trebbiano
Amulet Vineyard
Beechworth
|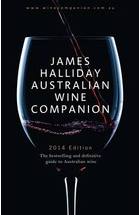 This page recently updated to include new wineries listed in
James Halliday's Wine Companion 2014
Bella Ridge Estate
Swan District
|
Berton Vineyards
Riverina
|
Calico Town
Rutherglen
|
Campbells Wines
Rutherglen
|
Cobbitty Wines
South Coast Zone
|
Gehrig Estate
Rutherglen
|
Jones Winery and Vineyard
Rutherglen
|
Melange Wines
Riverina
|
Morris
Rutherglen
|
Mudgee Wines
Mudgee
|
Spinifex
Barossa Valley
|
Summerfield
Pyrenees
|
Taminick Cellars
Glenrowan
|
Torzi Matthews
Eden Valley
|
Tyrrells
Hunter Valley
|
Waybourne
Geelong
|