Metro Wine Map of France
De Long Wine Maps and the Wine Grape Varietal Table are now available for shipping to Australian destinations
BONUS: A free 12 month subscription to Vinodiversity Magazine for buyers of these products
Use this button to order for
delivery to Australian Address only
For delivery elsewhere please visit
De Long Wine Website
Vinodiversity readers are familiar with the superb range of Wine Information Products from the De Long Wine Info Group - the varietal chart and the incredibly detailed maps.
Here's something new. It's clever and useful.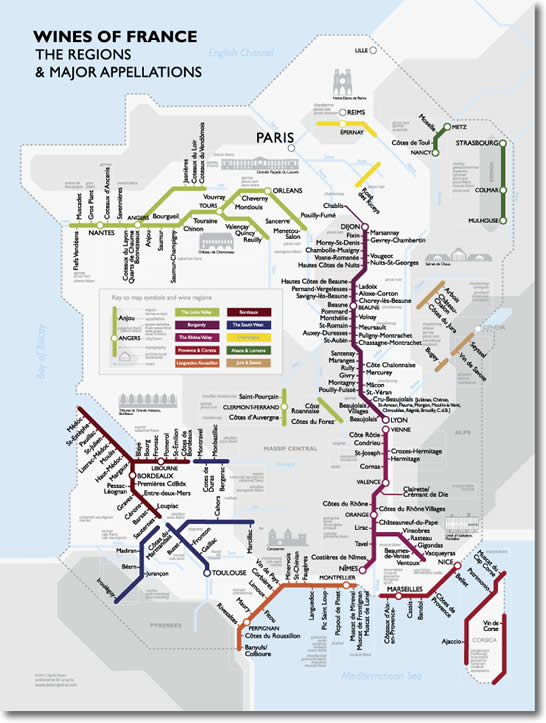 This map is at once a piece of fun but it is also very functional as a learning tool.
The major French wine regions are arranged and colour coded, just like on real metro maps. The appellations are marked as "stations" on the "lines" and major cities are also included to get your bearings.
And just to keep Vinodiversity readers happy the major grape varieties of each region are also indicated.
Here's the fine detail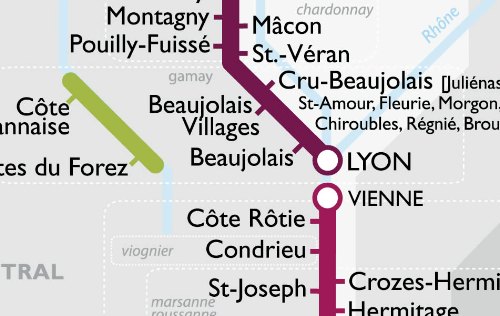 Order your copy now
De Long Wine Maps and the Wine Grape Varietal Table are now available for shipping to Australian destinations
BONUS: A free 12 month subscription to Vinodiversity Magazine for buyers of these products
Australian readers can use this button for delivery to an Australian postal address
For delivery to other parts of the world
please use the official De Long Wine Website and navigate to maps.
---
If you want the real nitty gritty of French wine regions you need
De Long's Wine Map of France
Keep in touch with Vinodiversity
Just enter your details below and you will receive an occasional newsletter letting you know all about the alternative varietal wine scene in Australia and beyond.