Find out how good this variety is
Fiano is the rising star of Australian white wines.  
But you may not find it in your local bottle-o.
If you are relatively unfamiliar with the variety you might be reluctant to buy some direct, from a producer.

So here is a quick, easy and inexpensive way to get your head around just how good this variety is.
Here are six beautiful examples of this wine to try at a very fair price.  
With all the convenience of home delivery.
Order your six pack of  Fiano Here
And there is a Bonus
Make your order soon, or buy some other products from Wine selectors and you could be in the draw for a Luxury Trip from Darwin to Adelaide on the iconic Ghan train.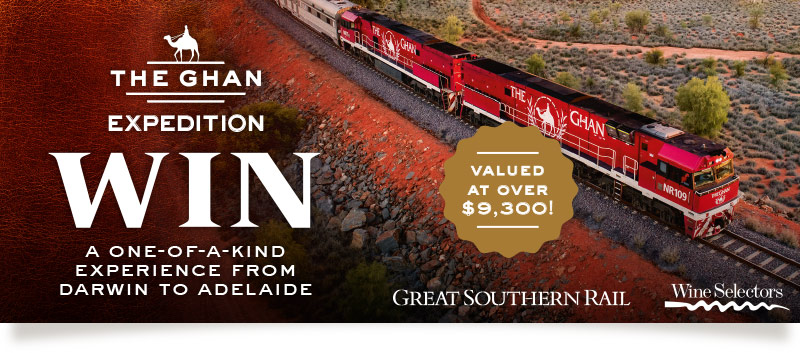 Before you go
Please subscribe to my newsletter...

I promise not to abuse your inbox. You will receive no more than three emails per month, most often just one, and you can unsubscribe at any time.